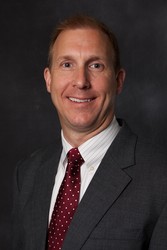 Ann Arbor, MI (PRWEB) July 7, 2010
JP Sales Company Inc. (Ann Arbor, MI) has announced the appointment of Colonel Dion J. King, U.S. Army retired, as Vice President, Strategy, for the new joint venture between CIGNYS (Saginaw, MI) and Jay Industries Inc. (Mansfield, OH). CIGNYS and Jay Industries have extensive metalworking and fabricating expertise as well as other competencies. Combined, they will bring the efficiencies of large-scale vertically integrated manufacturing to customers in defense and other industries. JP Sales is providing an array of services to the joint venture and King will also serve as Vice President, Strategy, Plans and Programs for JP Sales.
King will be in charge of all joint venture defense-related business and will act as the joint venture's senior representative to the military and defense industries, collaborating with key stakeholders to seek new solutions to problems in the areas of soldier survivability, war fighting capability and quality of life. He will be in charge of developing and expanding relationships with the relevant government officials and prime contractors; developing strategies to increase demand for current joint venture products identifying growth areas for the future; and refining and executing targeting plans for prime contractor and direct-to-government sales.
King will also help establish business processes that foster growth, efficiency, and profitability for the joint venture; create strategic partnerships; and develop new business opportunities for the joint venture and for JP Sales.
King, a much-decorated officer, brings a wealth of relevant experience to his new positions. As Director for Combat Vehicles for the Defense Contract Management Agency (DCMA), Warren, MI since 2007, King led a $33.9 billion global manufacturing enterprise that produces and sustains all domestic U.S. Department of Defense combat vehicles, including the Abrams Main Battle Tank, the Bradley Fighting Vehicle, and the Styrker Combat Vehicle. Prior to that King managed several other weapons acquisition programs including the Army's Mine Resistant Ambush Protected (MRAP) vehicle and the Stryker Infantry Carrier Vehicle, and successfully led Stryker sustainment and upgrade activities in Iraq.
He is a graduate of the United States Military Academy at West Point and holds a Master of Science degree in Mechanical Engineering from the University of Michigan and a Master of Science Degree in National Resource Strategy from the Industrial College of the Armed Forces, National Defense University.
###