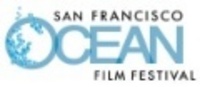 SAN FRANCISCO (PRWEB) January 23, 2008
Now in its fifth year, SFOFF is the largest film festival of its kind in North America. SFOFF 2008 will screen more than four-dozen feature, short, documentary and animated films from around the world, including deep dives into marine science, coastal cultures, ocean exploration and saltwater sports. Filmmakers and/or marine experts will be on deck to answer questions and provide added insight on the films and their subjects.
This year's festival includes several special programs and events. Through the Bay Oil Spill Video Project sponsored by CREDO Mobile, each film program will include the screening of short films made in reaction to last year's Cosco Busan accident. Submitted by citizen filmmakers and local media outlets, the clips capture the environmental damage that has been done, the clean up-efforts that were made, and the local animals, areas, and people that have been affected by this disaster. The clips will also be shown during SFOFF's Second Annual Student Festival on Jan. 31 and Feb. 1 which will feature two days of cinemaquatic programming for Bay Area middle and high school students.
SEACHANGE: REVERSING THE TIDE
As a special supplement to its film programs, SFOFF is proud to present the Bay Area premiere of SeaChange: Reversing the Tide at the Cowell Theater on Thursday, Jan. 31. By combining the knowledge of science with the wisdom of poetry, Sea Change explores the crucial importance of living sustainably. Featuring writings by William Shakespeare, Robert Frost, Wendell Berry, Carl Sagan, it has received ovations and accolades from spellbound audiences across the country. It was written and is performed by Roger Payne and Lisa Harrow. Payne is a whale researcher best known for his discovery, with Scott McVay, that humpback whales sing songs. Harrow is an award-winning theater, film and television actress. More information about the event is available at seachangeinstitute.org.
OPENING AND CLOSING EVENTS
The festival officially kicks off with a "blue carpet" Opening Night Party at the Aquarium of the Bay on Jan. 1. Featuring food and drink from many of the finest restaurants in San Francisco, it will also include musical entertainment by The Mermen, favorites of the Maverick surf stars. The festival culminates with an awards ceremony immediately following the last film program on Sunday honoring the best films in the Adventure, Environment, Wildlife and Culture categories.
TIMES AND TICKETS
VIP Festival Pass: $100. Includes tickets to SeaChange, the Opening Night Party, all seven film programs and the Awards Ceremony.
SeaChange: Reserving the Tide -- Thursday, Jan. 31, 7 p.m., Cowell Theater, Ft. Mason. Tickets $10 ($8 students)
Opening Night Party -- Friday, Feb. 1, 7 p.m., Aquarium of the Bay, Pier 39. Tickets $50
Film Programs -- Cowell Theater, Fort Mason. $10 per program.
Saturday, Feb. 2
Program 1: 10 a.m.
Program 2: 1 p.m.
Program 3: 4 p.m.
Program 4: 7:30 p.m.
Sunday, Feb. 3
Program 5: 10 a.m.
Program 6: 1 p.m.
Program 7: 4 p.m.
Awards Ceremony -- Sunday, Feb. 3, 7 p.m., Free with ticket to Program 7.
Find out more information or order your festival tickets or passes online at http://www.oceanfilmfest.org.