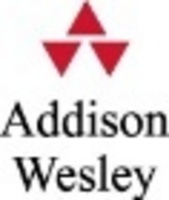 I'm especially pleased to receive this award because it reflects the views of real-world software developers and shows that with persistence and a bit of luck an individual can still make a difference
SANTA CLARA, Calif. (PRWEB) March 7, 2008
News Facts
-- The Dr. Dobb's Journal Excellence in Programming Award is annually bestowed on individuals who, in the spirit of innovation and cooperation, have made significant contributions to the advancement of software development.
-- An award cover story featuring author Bjarne Stroustrup's is included in the April issue of Dr. Dobbs available on newsstands this month.
-- In addition to the The C++ Programming Language, now in its third edition, Stroustrup is the author of the following Addison-Wesley titles: Standard C++ Annotated Reference, The Design and Evolution of C++, The Annotated C++ Reference Manua, and the forthcoming Programming: Principles and Practice using C++, to be published in August. For more information please visit http://www.InformIT.com.
Author Bio
Bjarne Stroustrup is the designer and original implementer of C++ and the author of The C++ Programming Language and The Design and Evolution of C++ from Addison-Wesley. His research interests include distributed systems, simulation, design, programming techniques, software development tools, and programming languages. Dr. Stroustrup is the College of Engineering Chair in Computer Science Professor at Texas A&M University and an AT&T Fellow. He is a member of the National Academy of Engineering, an AT&T Bell Laboratories Fellow, an IEEE Fellow, and an ACM Fellow. He is actively involved in the ANSI/ISO standardization of C++.
Useable Quote
"I'm especially pleased to receive this award because it reflects the views of real-world software developers and shows that with persistence and a bit of luck an individual can still make a difference," said Stroustrup.
About Pearson Education
Educating 100 million people worldwide, Pearson Education is the global leader in educational and professional publishing, providing scientifically research-based print and digital programs to help people of all ages learn at their own pace, in their own way. Professionals, leaders, academics, experts, and consultants draft the books and online resources that help develop today's and tomorrow's business leaders. Top technology companies that have chosen Pearson Education as their publishing partner include IBM, Symantec, Cisco, Adobe, and Macromedia. The company is home to such renowned publishing and information portal brands as Informit.com, Prentice Hall Professional, IBM Press, Addison-Wesley Professional, Peachpit Press, Cisco Press, Sams Publishing, and Que Publishing. Pearson Education is part of Pearson (NYSE: PSO), the international media company. In addition to Pearson Education, Pearson's primary operations include the Financial Times Group and the Penguin Group.
About InformIT
InformIT is the online publishing arm of Pearson Technology Group, the world's largest provider of professional reference content on operating systems, networking, programming, certification, web development and design, information technology, and engineering. InformIT offers authoritative, accurate content written by the experts in the field from leading technology publishers, including Prentice Hall Professional, IBM Press, Addison-Wesley Professional, Cisco Press, Sams Publishing and Que Publishing -names technology professionals and home and office computing users trust.
Technorati Keywords: C++, Dr. Dobbs, Technology, Awards, Computer, Book, Publishing.