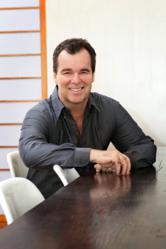 I have been helping people in the UK to gain financial independence through my progressive property strategies since 2003
London, England (PRWEB) February 28, 2013
Rick Otton, widely regarded as one of the most creative thinkers in property investment, this year celebrates 10 years of teaching everyday men and women in the UK how to become property investment experts.
"I have been helping people in the UK to gain financial independence through my progressive property strategies since 2003," said Mr Otton. "And while there are others who now offer to coach people on, for example, property options and buy to let mortgages, no-one else can claim to have introduced these strategies to the UK. It is an achievement of which I am understandably proud."
Mr Otton believes that you don't have to be a property mastermind in order to succeed in real estate investing, but rather a property 'open mind'. The strategies, tools and techniques that he reveals at property investment conferences, teaches at property bootcamps, and mentors through ongoing coaching are innovative and non-traditional.
"I teach how to invest in property without involving the banks, without having to jump through their hoops in order to qualify for a home loan" Mr Otton explained. "Yes, my techniques are unusual, and yes, they do not conform to what the banks would have us believe is the only way to buy property.
"But they have allowed people from all walks of life to become not just home owners, but property investors. They have allowed people who could not sell their homes in a stagnant economy to find buyers."
Mr Otton is commemorating this 10 year milestone in two ways: with a Zero-Debt Property Cashflow Conference in Maidenhead, UK, in April 2013 (now open for registration), and with a powerful information-packed free webinar.
The webinar, with Mr Otton and David Lee, goes back over the last 10 years, and reviews the 'How To Buy A House For a Pound' UK property investment processes that Mr Otton introduced to the UK real estate market. His buy-to-let, property options, sandwich lease and other strategies are now widely used, and have allowed the previously disenfranchised to become property owners
The free webinar can be accessed at http://www.rickotton.co.uk/freecoaching
About Rick Otton
Rick Otton has spent decades making money by snapping up inexpensive real estate and putting it to work building wealth.
He is the founder and CEO of We Buy Houses, which operates in the U.S., U.K., Australia and New Zealand putting his strategies to work every day.
Otton received his start in alternative real estate investment in 1991 and within a year acquired 76 properties. In the following years, he made a fortune using his low-risk, high-reward strategies to inexpensively acquire real estate.
These days Mr Otton shares his progressive property strategies as a real estate educator, teaching others how to buy and sell real estate without cutting banks and other middlemen in on the deal.
In 2008 Rick revealed his strategies in the United Kingdom and became the creator of 'Houses for a Pound'. Otton has been featured in a variety of television programs and magazines.
Details of Mr Otton's UK Zero-Debt Property Cashflow Conference are at RickOtton.co.uk