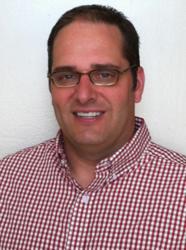 I think it will be a great new opportunity to step into the online retail world.
Lehi, Utah (PRWEB) June 05, 2013
ProHealthcareProducts.com, a supplier of durable medical equipment for hospitals, universities, physical therapists, doctors, research clinics, and other healthcare professionals, announced today the hiring of Rob Blair as Vice President of Operations. Blair's appointment to an executive position with ProHealthcareProducts.com comes after spending 15 years in the healthcare products sales and support industry, most recently with Patterson Medical.
Rob Blair will take over the responsibilities formerly held by Richard Robbins, the founder of the internet-based medical products retailer and the company's current president. Blair will oversee daily management of the company's sales and support team in addition to developing ProHealthcareProducts.com's product line and online catalog. He will also serve as the company's resident expert for matching the requirements of healthcare professionals in the markets serviced by the company - which includes thousands of customers in North America, Europe, Asia, and the Middle East – with medical products manufactured by brands such as Dynatronics, Current Solutions, Baseline Products, Mettler Electronics, and dozens of others.
Robbins identified several reasons for making the management change, including Blair's track record of success with medical sales and support. He explains, "For most of his professional career, Rob has been one of the top sales reps for one of the largest suppliers of medical equipment in the United States. You don't reach that level of achievement without knowing the products inside and out, nor without understanding very well the sometimes complicated needs of your client base. We recruited Rob to take over our company operations because we knew that we'd need someone with his expertise to get us to the next level, including helping our customers get what they need and understand how to use the products we provide."
Commenting on his career change and the opportunity to begin selling medical products to an online audience, Blair explained, "After spending almost 15 years in medical sales following the traditional model, where I made visits to clients, gave demonstrations at conferences and in other settings, I think it will be a great new opportunity to step into the online retail world. I look forward to interacting with an even wider audience than I have in the past. Many of my past customers were purchasing at least some of their equipment and accessories on the internet. As the new VP of Operations at ProHealthcareProducts.com, I can help the company more effectively reach those customers who don't need so much of the in-person interaction from someone serving as a sales and support rep, but who do find themselves needing help procuring products to match their healthcare interests as well as some guidance on how to use – correctly – the products they have."
It is expected that Rob Blair will take over full management of ProHealthcareProducts.com's sales and support activities in July, 2013, following a month-long transition period.
About ProHealthcareProducts.com
ProHealthcareProducts.com was founded in 2009 as an online resource for physical and occupational therapists, hospitals, clinics, universities, research institutions, and other medical professionals located in the United States and internationally to source healthcare products. The company distributes thousands of durable medical equipment and healthcare accessories manufactured by several popular medical products manufacturers.