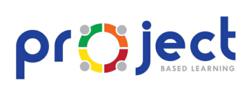 San Clemente, CA (PRWEB) August 30, 2011
Super Star Learning Company, the leading online provider of 21st Century Skills for students, today announced the official launch of ProjectBasedLearning.com, the new online learning website specifically developed to arm students, teachers, parents and administrators with the ability to think, create, collaborate and succeed in the era of Project Based Learning and the new Common Core State Standards. ProjectBasedLearning.com is available for immediate use by all education stakeholders in the classrooms, both live and virtual, around the world.
ProjectBasedLearning.com was developed based upon research by the Partnership for 21st Century Skills, the national organization that advocates for 21st century readiness for every student; and will enhance the "four C's" among students: critical thinking and problem solving, communication, collaboration, and creativity and innovation.
According to Jennifer Fordyce, Project Facilitator and teacher at Kihei Charter School on Maui in HI, "I am working with students on long-term, real-world project work. All of the features of ProjectBasedLearning.com are perfect for this kind of work. Students are able to invite their panel of project advisors to their secure closed social network of collaborators; and share their progress as they go. It's perfect for the way I want students to approach their projects."
Students and using ProjectBasedLearning.com will be offered a specific technology platform to learn and to create new projects, which will immediately be transformed into online social learning communities, which enhance students' skills in the following areas:

Information gathering and interpretation
Critical Thinking
Independent essential content knowledge and comprehension
Collaboration and other key forms of communication.
Feedback, revision, sharing and peer review
ProjectBasedLearning.com also provides educators with their own professional social learning platform. Teachers can create, upload and share classes, lesson plans and digital content, which will be available for immediate use by other educators. These tools allow teachers to engage in collaboration and peer review with their colleagues from around the world.
In addition, parents will be active and engaged in their child's assignments and in their communication with teachers and schools, through ProjectBasedLearning.com's unique social learning technology. The parent feature is expected to greatly enhance all forms of communication among stakeholders throughout their childens' educational journeys.
Ms. Fordyce continued, "Many of our students work "virtually" (via computer) 1-3 days each week, so it is important that we have a strong platform for communication between teachers and students. My favorite thing about ProjectBasedLearning.com is that it allows everyone to communicate and share ideas and examples of work. Students can give feedback to each other, students can share things with teachers, and teachers can interact with and also monitor communications between students.
ProjectBasedLearning.com is the latest in a series of cutting-edge and groundbreaking online social learning technologies introduced by Super Star Learning Company this year. Other offerings (which are available inside ProjectBasedLearning.com) include:
According to John Stippick, Founder and President of Super Star Learning Company, "For years, teachers have been asking 'where can I go to for all of the resources and different forms of technology needed to really succeed with project based learning?' We are very proud today, to offer the answer to that question. Welcome to ProjectBasedLearning.com."
Super Star Learning Company is currently offering grants to qualified schools and districts, for all of its classroom and virtual technology. For more information or to apply for a grant, please visit our corporate website, and SSLC's Grants page.
ABOUT SUPERSTAR LEARNING COMPANY
Super Star Learning Company is committed to providing innovative and powerful technologies that are simple and easy to deploy and become the source of education transformation for students, teachers, and administrators.
###