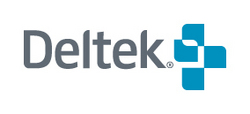 Garland's proven track record of success in leading and building world-class support organizations within the software industry will continue to strengthen Deltek's customer relations and customer support operations
Herndon, VA (Vocus) October 6, 2008
Deltek, the leading provider of enterprise applications software for project-focused organizations, today announced that Garland Hall has been appointed Senior Vice President of Global Support. In this position, Hall will be responsible for all of Deltek's customer support operations. His responsibilities include leading the company's global support strategy, managing global customer support operations, deepening customer relationships, and guiding the expansion of the company's portfolio of services to meet the needs of Deltek's growing customer base. Hall will report directly to Deltek president and CEO Kevin Parker.
"Garland's proven track record of success in leading and building world-class support organizations within the software industry will continue to strengthen Deltek's customer relations and customer support operations," said Kevin Parker, president and CEO of Deltek.
Hall brings extensive enterprise software customer support experience to Deltek. Most recently, Hall served as the Chief Customer Officer of EnterpriseDB, where he was appointed by the CEO to create programs to manage the overall customer support efforts and develop the customer loyalty culture globally. He was responsible for expanding EnterpriseDB's customer support efforts through 24x7 support, which included managing all facets of delivery and maintenance.
Prior to joining EnterpriseDB, Hall served as the Vice President of Strategic Alliances at Composite Software where he was responsible for increasing market opportunities through strategic partner relationships. Hall also held the position of Chief Customer Officer for webMethods, Inc. where he set up a multi-faceted, global customer support organization that was recognized by leading industry analysts for service and support excellence. In this position, Hall was successful at building out a world-class customer support program and organization from the ground up to include the complete customer support infrastructure to manage a global customer base.
ABOUT DELTEK
Deltek, Inc. (NASDAQ: PROJ), is the leading provider of enterprise applications software designed specifically for project-focused businesses. For more than two decades, our software applications have enabled organizations to automate mission-critical business processes around the engagement, execution and delivery of projects. More than 12,000 customers worldwide rely on Deltek to measure business results, optimize performance, streamline operations and win new business. Visit http://www.deltek.com.
###