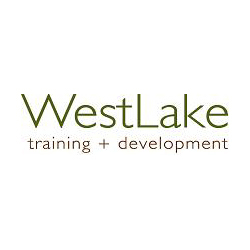 WestLake has set itself apart as a leader in information technology training by offering instructor-led courses taught by industry experts
Washington, DC (PRWEB) January 29, 2008
WestLake Training and Development, a premier information technology training company, is now offering a suite of project management training courses for those wishing to further their education. The courses are geared toward the project management professional and include "Practical Project Management for Today's Complex World," "Project Triage: Rescuing Troubled Projects," "Become a Great Negotiator," and "Advanced & Applied Project Management."
As with its information technology training courses, each of the project management training courses offered by WestLake is instructor-led and taught by an expert. These classes cover processes and practices related to project management and are worth between 14 and 21 PDUs or hours of contract training and are beneficial for those seeking a PMP (Project Management Professional) designation. Courses can be taken in conjunction with WestLake's Mentor Program to give a complete project management education. Additionally, WestLake offers instructor-led PMP Exam Prep courses in a traditional classroom setting and via the Virtual Classroom.
"WestLake has set itself apart as a leader in information technology training by offering instructor-led courses taught by industry experts," said Mark Rogers, president of WestLake Training and Development. "We believe that our suite of project management training courses, combined with our Mentor Program and our project management conferences, can give participants an edge in their industry."
Students can choose to attend in-person project management classes, held in one of WestLake's training facilities or customized to be held on a business's campus. Students can also elect to enroll in live classes presented in WestLake's Virtual Classroom setting. For more information about project management training or information technology training from WestLake, please visit http://www.westlaketraining.com.
About WestLake Training and Development:
WestLake Training and Development was founded in 1995 and is dedicated to delivering instructor-led training courses with a strong emphasis on hands-on exercises. The company offers a variety of technical, Web development classes and Project Management and Leadership classes at its training facilities in New York, NY; Atlanta, GA; San Jose, CA; Chicago, IL; Dulles, VA, with its headquarters just blocks away from the White House in downtown Washington, DC. Additionally, WestLake offers dedicated private development and project management training to corporations, government agencies, and not-for-profits throughout the country and around the world. For more information, visit http://www.westlaketraining.com.
###