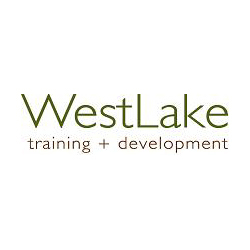 The courses in all three of the new project management training tracks were designed to enable busy professionals to learn applicable management techniques without negatively impacting their work schedules
Washington, DC (PRWEB) September 4, 2007
WestLake Training and Development, a leader in information technology training that offers applications development training courses in a wide range of critical subject areas, is pleased to announce that it will be offering business analysis and project management training courses. The courses were designed specifically for the busy professional and the content focuses on the practical and the immediately applicable. These instructor-led project management training courses include simulations and hands-on projects to increase the comprehension of key concepts.
By focusing on the needs of WestLake's client base of government, commercial, non-profit and systems integrators, the company has developed a three track approach with its practical project management training and business analysis courses:
1. Consulting Track -– Designed for clients who provide subcontracting services to the public or private sector, this track concentrates on the skills needed to perform and excel, including the unique challenge of managing the client as well as team members who may or may not report to them.
2. Executive Track –- Designed with the busy executive in mind, this track includes shorter duration classes or overviews that focus on the topics and skills needed to simultaneously manage up and manage down effectively, while moving company objectives forward.
3. Project Management Track –- This track focuses specifically on project management training and features the Practical PM Series(SM) that focuses on the skills, techniques and processes needed to successfully deliver projects to internal or external clients. In addition to focusing on practical processes that work, this track also includes a Project Leadership Series(SM) that emphasizes the people skills necessary for project success. Finally, the track includes a Software Development Processes series that addresses the specific needs of WestLake's IT and systems development audience base.
The training courses are geared toward executives, consultants, IT managers, and project managers who wish to gain insight into management best practices. All project management training courses are taught by Project Management Professionals (PMP®) and, if completed successfully, are eligible for Professional Development Units (PDU®).
Classes are offered in a public setting with open enrollment or they can be offered at a customer site and tailored to fit the client's needs. The courses are available in a traditional classroom setting as well as online. The virtual sessions offer flexible scheduling, including shorter duration sessions and half-day weekly Saturday or Monday sessions, to minimize impact on work schedule and client support. By structuring the training courses in this way, students can quickly focus on the topics best suited to their needs, thereby eliminating wasted training expenditures and gaining maximum results.
"The courses in all three of the new project management training tracks were designed to enable busy professionals to learn applicable management techniques without negatively impacting their work schedules," said Mark Rogers, president of WestLake Training and Development. "Our comprehensive management and business analysis training courses are taught by some of the leading experts in the field and I believe they will be of great benefit to anyone who works in management."
About WestLake Training and Development:
WestLake Training and Development was founded in 1995 and is dedicated exclusively to Web application development training courses. The company offers a variety of Web development classes at its training facilities in New York, NY; Atlanta, GA; San Jose, CA; Chicago, IL; Dulles, VA, with its headquarters just blocks away from the White House in downtown Washington, DC. Additionally, WestLake offers dedicated private developing and project management training to corporations, government agencies, and not-for-profits throughout the country and around the world. For more information, visit http://www.westlaketraining.com.
###