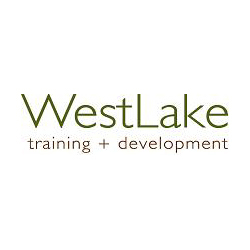 Executive coaching as a transfer of training tool: effects on productivity in a public agency
Washington, DC (PRWEB) October 24, 2007
WestLake Training and Development, a leader in information technology and project management training, announced it is now offering a Mentor Program for experienced project management professionals and their entry-level counterparts today. The Mentor Program combines formal education and project management training with an apprenticeship period during which the apprentice works alongside an experienced co-worker (the mentor). This apprenticeship has far-reaching benefits; according to an article in Public Personnel Management (1), training alone increased productivity by 22.4 percent, but training in conjunction with coaching boosted this number to 88 percent.
WestLake's Mentor Program is made up of formal project management training modules for apprentices and their mentors. In addition to formal project management training, each apprentice spends time working with his or her mentor on work-related projects. All project management training courses are taught by Project Management Professionals (PMP®) and, if completed successfully, qualify as contact hours towards a PMP certification or as Professional Development Units (PDU®) if a certification has already been earned.
The Mentor Program is tailored to fit the client's needs. The core training courses are delivered in a traditional classroom setting and may be supplemented by virtual sessions. The virtual sessions offer flexible scheduling, including shorter duration sessions and half-day weekly Saturday or Monday sessions, to minimize impact on work schedule. By structuring the training courses in this way, participants focus on the topics best suited to their needs, thereby eliminating wasted training expenditures and gaining maximum results.
"Organizations that implement successful mentoring programs enjoy a significant increase in productivity" said Mark Rogers, president of WestLake Training and Development. "The Mentor Program is designed to ensure that individuals and companies get the most out of project management training programs. The program is effective for entry level project managers as well as those seeking to gain or maintain their Project Management Professional (PMP) Certification."
About WestLake Training and Development
WestLake Training and Development was founded in 1995 and is dedicated to delivering instructor-led training courses with a strong emphasis on hands-on exercises. The company offers a variety of technical, Web development classes and Project Management and Leadership classes at its training facilities in New York, NY; Atlanta, GA; San Jose, CA; Chicago, IL; Dulles, VA, with its headquarters just blocks away from the White House in downtown Washington, DC. Additionally, WestLake offers dedicated private development and project management training to corporations, government agencies, and not-for-profits throughout the country and around the world. For more information, visit http://www.westlaketraining.com.
1. Olivero, Gerald. "Executive coaching as a transfer of training tool: effects on productivity in a public agency," Public Personnel Management v26 n4, (1997): 461 (9)
###