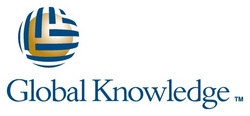 CARY, N.C. (PRWEB) May 13, 2008
Using best practices and processes for successful UC deployment, students will learn to manage a real-world Cisco UC project. They will follow the formal project management training framework of initiation, planning, execution, control, and formal closing, as defined by the Project Management Institute (PMI), as well as the Cisco Lifecycle Approach of prepare, plan, design, implement, operate, and optimize (PPDIOO).
Students will learn about:
Project management terminology and planning Cisco UC terminology, components, and deployment steps Creating a business case to identify and manage common UC deployment risks Developing a system implementation and migration plan Formal project change control processes Project scheduling, budgeting, and close out The labs consist of two case studies in which students perform project management tasks individually and as a group, walking through detailed steps in optimizing a UC solution.
This course is available in our classrooms or as a private, on-site course that can be tailored to the needs of your organization. Learn more about our Cisco Unified Communications Project Management training course and access white papers, web seminars, and podcasts at http://www.globalknowledge.com.
About Global Knowledge
Global Knowledge is the worldwide leader in IT and business training. We deliver via training centers, private facilities, and the Internet, enabling our customers to choose when, where, and how they want to receive training programs and learning services. Our more than 700 courses span foundational and specialized training and certifications. Founded in 1995, Global Knowledge employs more than 1,500 people worldwide and is headquartered in Cary, N.C. The company is owned by New York-based investment firm Welsh, Carson, Anderson, and Stowe.