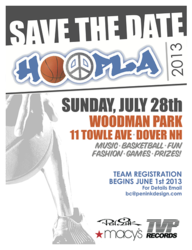 I found it interesting because TBG has yet to sponsor a sporting event. Sports are serious activities in any community because it is something that has the potential to remove everyday problems from the equation
Boston, MA (PRWEB) June 10, 2013
In a determined effort to create awareness for the many needs in diverse communities, The Brown Group Worldwide has added two new projects to their Community Relations Initiative 2013. The projects focus on violence prevention, economical education, and business & community action into academic expansion with an overall goal to help strengthen the joint efforts that make communities around the world solve issues important to them.
Members of the company will be featured speakers for a multi-sponsored event called the Violence Prevention & Educational Forum "Empowering our Youth". The event held in June in Boston, MA, seeks to educate youth on the problems with violence in their communities, how to prevent it, and education in various topics. "I will be speaking about economics and how minorities and youth can raise the economical value of the community together as one." Managing Partner of The Brown Group Worldwide Darius Brown said.
HOOPLA, brought to the attention of The Brown Group Worldwide by Brian Cartier, Owner of Pen.Ink Design Co., serves to bring the community together in a sporting fashion and fundraiser for the Seymour Osman Community Center. The center offers support ranging from academic to recreation for the community of Dover, NH. "I found it interesting because TBG has yet to sponsor a sporting event. Sports are serious activities in any community because it is something that has the potential to remove everyday problems from the equation." Senior Consultant Grace Ejiwale mentioned. The company's Community Relations Initiative seeks to strengthen communities starting with those in New England with involvement from individuals and groups alike.
The Brown Group Worldwide LLC, is a public relations and marketing management company that specializes in the exposure of people's public image and relations with the public demographic. The Brown Group Worldwide provides marketing strategies and consultation in the areas of brand marketing, and business efficiency for the accomplishments of business goals. The Brown Group Worldwide also offers managerial services for artists in various fields which focuses on their public relations and team management. Visit us online at http://www.thebrown-group.com and http://www.facebook.com/tbgthebrowngroup