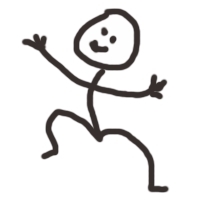 I don't know what our organization would have done without them
New York, NY (PRWEB) August 24, 2009
Around the world, savvy Project Server administrators are receiving kudos and accolades from users after implementing msProjectExperts new web parts for Microsoft Project Server 2007 at organizations such as ConocoPhillips, Mitel Networks, Lockheed Martin, Georgia Department of Education, Amtrak, Rockwell Automation, Continental Airlines and many more. Simply put, msProjectExperts web parts for Project Server 2007 remove obstacles to adoption by improving usability and user satisfaction.
"We put the My Tasks Totals web part into production yesterday and almost instantaneously received rave reviews," reported Continental Airlines' Julie Spence. "We got all positive feedback such as: 'That is good news….thank you!' 'This is really GREAT news!' 'Finally! That's terrific.' 'Thanks for getting that incorporated.' 'Wow! Thanks! That is so much better.' Glad we found it and thanks again for your assistance for getting it implemented."
"I don't know what our organization would have done without them," commented Sophie Bunce of the Georgia Dept of Education. "Because they dramatically improve the My Tasks user interface, they have reduced the time and effort required to track our time. We especially like the My Task Totals because it allows us to see the total time entered per day and per week and we can import the time into My Timesheets Page with confidence, knowing that it is correct and complete."
"If you want your users doing a happy dance the next time they logon to Project Web Access to report progress on their project assignments in the My Tasks Page or My Timesheet Page, take advantage of our free evaluation downloads," said Jennifer Herman, VP of Client Services for msProjectExperts. "Get your free Quick Launch Toggle web part before our introductory pricing and promotions end."
msProjectExperts web parts are available exclusively through the msProjectExperts Project Daddy web store or from EPM partner resellers. msProjectExperts welcomes reseller inquiries from all Microsoft Certified partners with the EPM specialty. For a limited time, msProjectExperts provides a free unlimited use license for the Quick Launch Toggle web part that collapses and expands the Quick Launch menu on any 2007 SharePoint Services, SharePoint Server or Project Server page.
To obtain evaluation copies or to purchase msProjectExperts software, visit Project Daddy. Interested resellers should contact Jennifer Herman at msProjectExperts.
About msProjectExperts
msProjectExperts is a Microsoft Gold Certified Partner and leading provider of consulting services, training, software add-ons, and books and courseware for the Microsoft EPM environment. Headquartered in New York City, msProjectExperts is in its eighth year serving both business and government sectors
Contact
Jennifer Herman
msProjectExperts
(646) 736-1688 x22
###