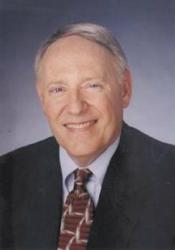 cost estimates and schedules are static and are often unbelievable until a full risk analysis is conducted
Los Angeles, CA (PRWEB) May 25, 2011
Dr. David Hulett, an award winning author and publisher of "Practical Schedule Risk Analysis" announced today the release of his second book, "Integrated Cost-Schedule Risk Analysis". Dr. Hulett, a recognized expert on quantifying the risks and their implications for project costs and schedules and a principal at Hulett & Associates, has been focused for the past two decades on quantitative and qualitative project schedule risk analysis as well as integrated cost-schedule risk analysis.
"Project plans including cost estimates and schedules are static and are often unbelievable until a full risk analysis is conducted," stated Dr. David Hulett, principal at Hulett & Associates. He continues: "Only then will companies have a comprehensive picture of the complete project cost and schedule, and more importantly, which risks may require mitigation."
Dr. Hulett is well-known as a leader in the Project Management Institute (PMI) for project risk and scheduling standards, including leading the risk management chapter in the Guide to the Project Management Body of Knowledge (PMBOK® Guide) and the Practice Standard for Project Risk Management and participating on the Core Committee for the Practice Standard for Project Scheduling. He is preparing a Recommended Practice for the Association for the Advancement of Cost Engineering International (AACEI) on integrated cost and schedule risk analysis. Dr. Hulett headed an expert group sponsored by the PMI College of Scheduling to assist the US Government Accountability Office (GAO) to revise its scheduling best practices used to review government programs.
About Dr. David Hulett:
Dr. Hulett has held strategic planning positions in the oil production industry with TOSCO; and within the aerospace and defense industry while with TRW. Dr. Hulett's Federal government experience includes management positions with the Federal Energy Agency (FEA), the Department of Energy (DOE) and the Office of Management and Budget (OMB). He was also an economist with the Federal Reserve Board of Governors. Dr. Hulett was an Instructor in the Economics Department at Harvard University. His Ph.D. in Economics is from Stanford University and his B.A. is from the Special Program for Public and International Affairs (Woodrow Wilson School) at Princeton University.
About Hulett & Associates, LLC:
Hulett & Associates, LLC is recognized as a leading firm in project cost and schedule risk management and project scheduling for numerous industries including aerospace and defense, oil and gas, construction, pharmaceutical development and plant construction, transportation, communications, IT, and large science. Its clients are in the US, South America, South-East Asia and the Middle East. Headed by Dr. David Hulett, H&A has conducted many risk analyses focusing on quantifying the risks and their implications for project cost and schedule. Visit http://www.projectrisk.com for more information.
Contact: Dr. David Hulett at 310.476.7699
# # #