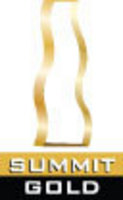 We're thrilled to receive these awards
Atlanta, GA (Vocus) September 30, 2009
Employee Communications firm Projections, Inc., announced today that they have recently received multiple highest honors awards for excellence in video, web, and eLearning resources.
The Projections production team, which includes writers, producers, editors, animators and web designers, has received this year three Silver Telly Awards (the highest Telly honor), two Awards of Excellence from the Communicator Awards, and a Gold Award from the Summit International Competition. The awards were given for Projections' work in interactive multimedia for corporate use.
"We're thrilled to receive these awards," said Chris Craddock, Projections' Multimedia Director. "Our productions have always been of the highest quality, but recognition at this level is incredibly satisfying and inspirational for our in-house production team."
About the Awards
Since 1978, The Telly Awards has kept their mission of strengthening the visual arts community by inspiring, promoting, and supporting creativity. The 29th Annual Telly Awards received over 14,000 entries from all 50 states and 5 continents. Among such prestigious company, Projections is proud to have earned 3 Silver awards, Telly's highest honor.
The Communicator Awards received over 9,000 entries from companies and agencies of all sizes, making it one of the largest awards of its kind in the world. Projections is honored to have received their Award of Excellence, the Communicator's highest honor, given to those entries whose ability to communicate puts them among the best in the field.
The Summit Creative Awards annual competition acknowledges the artistic endeavors of small and medium sized companies worldwide and has become the premier authority of creative excellence. This year's Summit Creative Awards attracted entrants from 26 different countries and judged participants on their level of creative innovation, strength in execution, persuasiveness and ability to communicate the core message. Their Gold Award is their highest accolade, and Projections is proud to have had their employee communication resources chosen.
About Projections
Ranked by Inc. Magazine in 2009 as one of America's fastest growing private companies, Projections provides employee communication resources that address the most significant communication challenges businesses face today. Projections provides custom-produced training, orientation, benefits communication and other topics, but specializes in labor relations and union avoidance, offering both custom and "off the shelf" resources. With the most advanced technology available, Projections' work reflects the highest level of quality in videos, websites and innovative eLearning solutions for clients throughout North America. After more than 30 years in business and dozens of industry awards, Projections is proud to work with some of the largest - and smallest - employers in the world.
SOURCE: Projections, Inc.
###