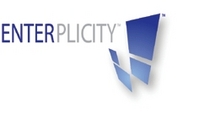 San Marcos, CA (PRWEB) February 13, 2009
San Marcos, CA -- In today's world, becoming more efficient, doing more with less, and implementing processes that provide a strategic edge over the competition is essential. That is why project management software continues to be sought after by many organizations today in spite of economic conditions. Along with good processes, it provides a significant advantage, platform, and even a gateway into the workings of an organization to enable it to recognize those strategic advantages.
However, many organizations struggle with the process of evaluating project management software and making a good decision.
EnterPlicity has published a Project Management Software Buyer's Guide to guide organizations by helping them understand the various project management software categories available in the marketplace today, and giving them key criteria to use in evaluating different systems.
This guide can be downloaded from EnterPlicity's website at http://www.teaminteractions.com.
About EnterPlicity
EnterPlicity publishes resources to help organizations learn how to implement project management software, provides its own web based software for small to mid-size organizations, and delivers services to help organizations gain value from their project management software. EnterPlicity is owned by Team Interactions, Inc., a corporation based in San Marcos, California.
If you would like more information on this topic, please call 760.655.4055.
EnterPlicity is a registered trademark of Team Interactions, Inc.
###