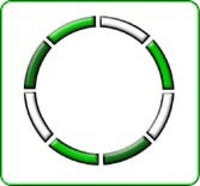 Miami Beach, FL (PRWEB) September 24, 2010
Projector lamp retailer MyProjectorlamps.com has just added over 4500+ projector manuals to its website. Visitors to the projector lamp retailer will now be able to download projector manuals free of charge, giving them immediate access to projector specification sheets, operating instructions and also contact information for the company that manufactured their projectors.
Projector manuals are important sources of information for any person purchasing a projector lamp. They often include extra tips and insights that help projector owners extend the lamp life of their projector lamps. Of course, projector manuals also give projector owners operating instructions for the projector itself, which usually includes a detailed breakdown of the display, picture adjustment, settings and running mode options.
MyProjectorLamps.com is excited to provide such a large selection of projector manuals to customers and visitors to the website alike, because it will only help people looking for information about projectors. People need projector manuals for all sorts of reasons, whether they are purchasing a used projector and want to find out more information about the unit, or they are owners that need to replace their lost or damaged projector manuals and of course, resellers who are installing new projector lamps or home theaters for their customers need to know everything they can about their clients projector.
MyProjectorLamps is a UK projector lamps retailer with offices in Miami, Florida, Calgary, Canada and Amsterdam in the Netherlands. These offices serve customers in the United States, Latin America, Mexico, Canada, Europe and the Middle East. For more sales information please contact the company headquarters in Miami, Florida by calling +1 (305) 328-3890 or emailing russ(dot)snyder(at)myprojectorlamps(dot)com.
MyProjectorLamps was founded and started selling projector lamps online in February of 2005.
"The most dependable, trusted name in projector lamp sales."
For investor information please contact Michael Newman michael(dot)newman(at)photographicearth(dot)com
# # #