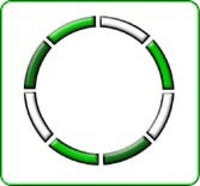 Miami Beach, FL (PRWEB) May 24, 2010
MyProjectorLamps International, LLC is pleased and proud to announce the opening of its flagship office, call center and projector lamp distribution center in beautiful Miami Beach, Florida. The new location is located at Suite 250, 1000 Lincoln Rd. Miami Beach, FL 33139. The decision to expand into Florida will enable the projector lamp supplier to provide quicker delivery times for its customers, longer telephone hours, an easier exchange and refund process and will also be hiring in Florida, a state that everyone knows has suffered a lot of unemployment and can use a young, innovative tech-based company like MyProjectorLamps.com.
To celebrate the opening of the new world headquarters in Miami, FL, MyProjectorLamps has also released a brand new interface and design for the website, which the company calls MPL 3.0. The new site makes it easier, clearer and quicker for customers to find information about projector lamps and about the company. It also continues the tradition of keep the buying experience simple and straight forward for our customers.
MyProjectorLamps is a worldwide retailer of projector lamps and bulbs for DLP and LCD projectors and well as replacement lamps for rear-projection television lamps. In addition to the flagship office in Miami, Florida, the projector lamp supplier MyProjectorLamps has offices in Calgary, AB, Canada and in Amsterdam, the Netherlands. The company also retains a mailing address in Las Vegas, NV.
MyProjectorLamps currently has 11 URLs associated with it's 3 brick and mortar offices in North America and Europe. Each of the 11 URLs serve a specific function to provide customers with either the language for their region as is the case with the Mexcian, Spanish, French, German, Dutch and Polish sites or the special currency for their location as is the case with the Canadian, American, British and European sites.
MyProjectorLamps is the only worldwide retailer of projector lamps. A couple other companies claim to have offices in the USA, Canada and Europe, however they only use third party logistics companies and third party call centers to handle their operations. It is important that consumers know how their lamps are being shipped. MyProjectorLamps also prides itself on its local customer service, so weather you are in the United States, Canada or Europe you know that you can speak to someone in the same region you are in who has detailed technical information about projector lamps.
MyProjectorLamps provides projector lamps to the United States military, countless universities, junior colleges, high schools and other learning centers, and churches and other worship centers throughout the country and overseas.
MyProjectorLamps also has a trade-only program for companies that resell projector lamps within the United States, Canada and Europe.
For more information about purchasing projector lamps and bulbs please contact Russell L. Snyder, American Sales Director – russ(dot)snyder(at)myprojectorlamps(dot)com
For marketing, press, and public relations please contact Michael D. Newman, Marketing Director – michael(at)myprojectorlamps(dot)eu
###