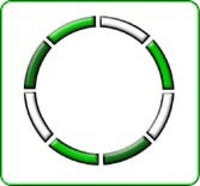 Miami, FL (PRWEB) July 7, 2010
The online projector lamp retailer MyProjectorLamps, based in Miami, Florida, continued to assert itself in the projector lamp industry this week by rolling out an international array of domains to serve greater Europe, Russia, the Middle East, Australia and South America. This marks the second comprehensive addition or overhaul to the company's purchasing interface in the first half of 2010.
The projector lamp website now feeds critical information about purchasing in 13 additional languages including Norwegian, Swedish, Danish, Finnish, Portuguese, Italian, Czech, Hungarian, Greek, Russian, Turkish, Hebrew and Arabic. MyProjectorLamps President Michael Newman says that he hopes the company will now be able to reach into these new markets and forge lasting partnerships for the long-term growth of the projector lamp supplier.
In addition to the added languages, MyProjectorLamps now also accepts payments through its projector lamp ordering and purchasing interface in Norwegian, Swedish and Danish Kroners with plans to facilitate payments in Swiss Francs in the short-term.
MyProjectorLamps has also added regional websites that have languages and currencies that were previously provided for in Switzerland, Belgium, Austria, Argentina, Australia and New Zealand.
Projector lamps for the new regional purchasing interfaces in Norway, Sweden, Denmark, Finland, Portugal, Italy, Czech Republic, Hungary, Greece, Russia, Turkey, Israel and the Middle East including, the UAE, Qatar, Egypt and Saudi Arabia all ship from the company's European hub located in Amsterdam, the Netherlands.
Projector lamps for the new regional purchasing interfaces in Brazil and Argentina will ship from the company's world headquarters located in Miami, Florida.
MyProjectorLamps is a private company that provides projector lamps for DLP and LCD projectors. For pricing information please visit the website located here – http://www.myprojectorlamps.com
All sales inquiries can be directed to Mr. Russell Snyder by emailing russ(dot)snyder(at)myprojectorlamps(dot)com
Media inquiries can be directed to Mr. Pavan Singh by emailing pavan(dot)singh(at)photographicearth(dot)com
Contact:
Russell Snyder
305-672-6732
# # #