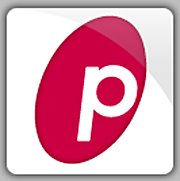 The social collaboration aspect and strong document management are probably the features that set ProjectPlace apart from other online project management tools
Barcelona, Spain & Stockholm, Sweden (PRWEB) September 10, 2012
Projectplace is a cloud-based social project management application that includes project planning, document management, project overview, online meetings, meeting management, project templates, issue management, and groups of members and contacts, as well as social features for efficient project collaboration.
GetApp has identified the social collaboration aspect of the solution and its strong document management functionality as key differentiators. The software incorporates social media into project management by giving members a place to collaborate on shared goals through various online tools. Users can get access to a project conversation area that leverages the power of social media having Facebook & Twitter like functionality. Projectplace is an online tool and can be accessed from any computer, tablet, and many smart phones including iPhones and Android phones.
Projectplace achieved the following ratings:
Overall: 9/10
Ease of use 4.5/5
Features 5/5
Value 3.5/5
Ease of deployment 4/5
"The social collaboration aspect and strong document management are probably the features that set Projectplace apart from other online project management tools" said the GetApp reviewer.
To read the full review on GetApp, visit:
http://www.getapp.com/blog/manage-your-projects-and-documents-efficiently-review-of-projectplace/
You can visit GetApp to test drive and deploy ProjectPlace for free at: http://www.getapp.com/projectplace-application
About Projectplace
Projectplace International is the European leader in project collaboration in the cloud. Since 1998 Projectplace has been driving the development of online project tools, inspired by Social Project Management. Today, the service is available in seven languages and has helped over 770.000 users to improve communication and collaboration in their projects. The company has 150 employees based at the headquarters in Stockholm and in local offices in Amsterdam, Copenhagen, Frankfurt, Oslo and Bangalore. Welcome to visit us at http://www.projectplace.com.
About GetApp
GetApp is the largest independent online marketplace that helps small to mid-sized businesses and startups discover, evaluate and manage the perfect cloud business apps for their needs. Its mission is to support millions of users in their "best app" research with comprehensive directories, interactive search tools, side-by-side comparison tables, user reviews and app evaluation resources.
In addition, GetApp serves as a global online marketing channel for thousands of cloud business application developers.
Headquartered in Barcelona, Spain, GetApp operates primarily in North America and the U.K. It is privately owned and backed by Nauta Capital