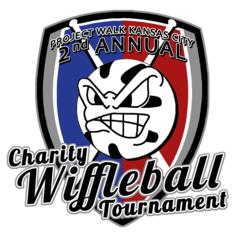 when I heard about a charity wiffleball tournament, I was stoked. What a fun idea!
Overland Park, KS (PRWEB) August 14, 2012
Kansas City has built a rich history of community involvement and is consistently labeled as one of the nation's top charitable cities. There are countless number of organizations that organize great charity events every year. Some have been around for decades and have established their events as a staple event for people throughout the community. Others are just beginning to find their niche in this endlessly generous city. Every cause and effort to help others in need is a good one. However, with so many events, in a relatively small city, it is easy for the smaller fish to get overlooked in such a crowded pond.
The need for public support for spinal cord injuries is extremely under appreciated and under publicized when compared to other disorders or diseases. Statistically, they are a part of the second most expensive group of medical conditions in the U.S. But many people never hear about them or know how devastating they can be for an individual, as well as his/her family and friends. First year expenses can easily soar past a quarter of a million dollars for a paraplegic and reach nearly $1 million for a some quadriplegics. For something like this to cost so much and be so unknown, makes it very difficult for almost anyone with a spinal cord injury to get the proper care they need in order to recover. This is why Project Walk-Kansas City knew it had to find a way to stand out amongst the many other charity events in Kansas City. With this in mind, the annual, charity wiffleball tournament was born.
2011 was the inaugural year of Project Walk-Kansas City's Annual Charity Wiffleball Tournament. It is the only event of its kind in the area, and it was received with a great amount of enthusiasm. The event was held inside CommunityAmerica Ballpark at the Legends at Village West Shopping Center, home of the Kansas City T-Bones baseball team. Seven wiffleball fields were setup in the outfield where 22 teams battled it out to be crowned Kansas City's first wiffleball champions. Everyone that attended the event had a ton of fun and promised to be back.
2012 marks the second year for this event and it promises to be bigger and better. The tournament will be back at CommunityAmerica Ballpark, but improvements have been made to accomodate the growing interest from the community and supporters of Project Walk-Kansas City. This event, and its supporters, has helped shed new light on how devastating spinal cord injuries can be. Recovery is extremely difficult and takes an enormous amount of time and resources, but with the right amount of suport and exposure, it's possible.
Project Walk-Kansas City would like to thank all of its supporters, donors and sponsors for helping to make its charity events as successful as possible. Without generous partners and sponsors such as Centerplate, Worlds of Fun, Tiffany & Co., Lynch Real Estate, MAPS, Service Printing & Graphics, Inc., Kansas Speedway Hooters, Rellec Apparel Graphics, and many others, Kansas City's only Charity Wiffleball Tournament for spinal cord injury recovery would not be possible! Team registration for the 2012 event is currently open. For more information, or to register a team, please visit the Project Walk-Kansas City website.
Project Walk-Kansas City is an Overland Park, KS based company that provides an aggressive, exercise-based spinal cord injury recovery program to people suffering from spinal cord injuries. Founded in 2008 and formerly known as Quest to Walk, Project Walk-Kansas City is the only non-profit facility of its kind in the Midwest. For more information, please call 913.451.1500 or visit http://www.projectwalk-kansascity.org.