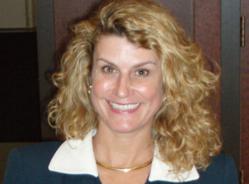 I was convinced she was the one to propel us to success in San Francisco!
Seattle, WA (PRWEB) October 24, 2011
Prolumina, a national litigation consulting firm headquartered in Seattle, WA, is pleased to announce that they have hired Denise Cassinelli to lead their San Francisco office.
Long a leader in the Northwest, Prolumina expanded into California in 2010 with an office in Los Angeles. After deciding to add to their presence in the state, Prolumina was thrilled to find that Ms. Cassinelli was available. Her deep and longstanding relationships with litigators throughout the state made her a natural fit for the company.
Ms. Cassinelli has helped literally hundreds of clients throughout her career. She enjoys providing law firms with the tools to make their case and tell their story, and her clients call her time and time again when they need trial graphics, strategic consulting or trial technology support. Denise knew that Prolumina was right for her as soon as she found out they were expanding into San Francisco. "I knew from working in the industry so long that Prolumina was always top notch," Denise said. "I really respect the deep knowledge they have from working on cases for more than 30 years – that's tough to beat, and I'm glad I can bring that experience to my own clients now!"
Chris Hazelmann, Principal at Prolumina, was impressed by Denise as soon as he met her. "After my very first conversation with Denise," he said, "I called our Managing Director back in our national headquarters and told him he had to call her because I was convinced she was the one to propel us to success in San Francisco." Mr. Hazelmann's faith in Denise has already been rewarded, as she brought her first case to Prolumina within days of officially starting: assisting a client of hers on an intellectual property matter before the ITC.
Founded in 1979 and headquartered in Seattle, Prolumina (http://www.prolumina.net) sets the standard for responsive, effective use of Litigation Strategy, Trial Graphics, Litigation Support Services and Trial Technology for winning performance in litigation. Their client-focused approach and forward-looking strategies translate as custom, cost-effective solutions that support your team and create a lasting impact on your judge and jury.
Prolumina and their consultants have been part of some of the most high-profile litigation in our nation, including: Vioxx, HRT, BP Oil Spill, Pain Pump, Children's Motrin, Welding Rod, PPA, Diet Drug, Asbestos, Sub-Prime Mortgage and many more. For more information on Prolumina in California, please contact Denise Cassinelli at (415) 404-2734 or dcassinelli(at)prolumina(dot)net. To speak with someone at Prolumina's national headquarters, please call Noah Wick at (206) 826-9945 or nwick(at)prolumina(dot)net.
###