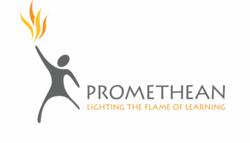 Now, through our partnership with Promethean, we are revolutionizing that relationship with a platform that will truly transform the classroom experience and take our dialogue with students and teachers to a remarkable new level.
(PRWEB) June 27, 2011
A partnership announced today at ISTE 2011 between Promethean, a global education company, and Channel One Network, the leading television news network for teens, brings together the best of both worlds into a new solution high-quality daily news broadcasts for students and professional development activities for teachers – all delivered with interactive technology.
Channel One News InterActiv, powered by Promethean, will enhance the traditional Channel One daily news program and deliver it via Promethean ActivBoards and learner response systems, creating a powerful and engaging interactive learning experience for students.
"For more than two decades, Channel One has served to inspire and enlighten generations of young people with stories from around the world and coverage of relevant issues that impact their lives and spark important conversations in the classroom. Now, through our partnership with Promethean, we are revolutionizing that relationship with a platform that will truly transform the classroom experience and take our dialogue with students and teachers to a remarkable new level," commented Kent Haehl, CEO, Channel One Network.
Channel One News InterActiv transforms Channel One's award-winning broadcast into dynamic, interactive content for seamless use in the classroom using Promethean's innovative ActivBoards. Beyond delivery of the daily news program, the new platform offers assessment activities, pop quizzes and collaborative exercises, all aligned to current events and fully integrated with Promethean Learner Response Systems (ActivExpression, ActiVote, ActivEngage) to further engage students in meaningful, real-world learning activities. Supplemental digital content will enable teachers to easily incorporate lessons designed to help students develop 21st century skills such as collaboration, problem solving and critical thinking.
"Ultimately, teachers are always looking for new, effective ways to connect and engage with students to make learning meaningful, relevant and fun. Blending the power of broadcast news with interactive tools will tie real-world situations to learning and challenge students to become educated, engaged global citizens. Working with Channel One News continues our journey to give teachers the tools, resources and support they need to boost student achievement and create lifelong learners," said Jean-Yves Charlier, CEO, Promethean.
In addition, the new offering includes embedded professional development activities designed to build teachers' skills and increase their effectiveness.
Teachers will benefit under the new partnership:

Daily Skill Building: Fast & Fun – Available anytime, anywhere via the cloud, teachers can participate in "bite-size" lessons corresponding to the skills modeled during the broadcast, with three, teacher-focused, instructional technology skills highlighted each day. Over the course of a year, teachers will be exposed to up to 200 new skills and strategies designed to improve teaching and learning.
Relevant, Real-Time, Real-World Resources – Each day teachers are provided with a collection of high-quality, standards–aligned interactive instructional materials correlated with the daily Channel One News broadcast. These resources focus on the core content areas (Math, English Language Arts, History, Science and Geography) and allow teachers to extend learning with minimal prep time.
Channel One News InterActiv will also offer teachers a dedicated community within Promethean Planet, the world's largest online education community with nearly a million members. This online venue will serve as a place for peer-to-peer collaboration, exchange of best practices and the opportunity to participate in a wealth of professional development, skill-building activities anytime, anywhere.
Channel One News InterActiv will be available for the 2011–2012 school year. Additional information about the new offering can be found at: http://www.PrometheanWorld.com/Channel OneNews
Channel One News is also responding to continued teacher demand with an entirely new educational product offering specifically designed for upper primary schools grades 3rd through 5th. Beginning this Fall, Channel One News InterActiv Jr., also powered by Promethean, launches with a daily interactive news service tailored for upper primary school students – grades three through five. Offering the same award-winning programming produced in partnership with CBS News, communicated from a younger perspective, Channel One News InterActiv Jr. offers lesson plans that include reading comprehension and assessment activities delivered seamlessly through interactive technology.
ISTE 2011 is the annual conference and exposition for the International Society for Technology in Education and is a premier educational technology event (formerly the National Educational Computing Conference, NECC). The event provides teachers with numerous learning and networking opportunities to open the door to new ways of learning and teaching.
About Promethean
Promethean - Lighting the flame of learning
Promethean is a global education company committed to supporting teaching and learning. Our focus is on student-centered and collaborative learning. We do this through our integrated technology, training, content and assessment solutions that help teachers meet individual student needs. Our products are used in more than 750,000 classrooms around the world, and PrometheanPlanet.com, the world's largest interactive whiteboard community site, provides its almost one million members access to around 28,000 free teaching resources. With corporate headquarters in the U.K. and U.S., Promethean has products distributed through a network of partners in some 100 countries and is listed on the main market of the London Stock Exchange as Promethean World Plc (ticker symbol 'PRW'). http://www.PrometheanWorld.com
About Channel One News
Peabody and Telly Award-winning Channel One News, an Alloy Media + Marketing company, is the leading television news network for teens, reaching nearly six million young people in middle schools and high schools nationwide - broadcast each day to close to 1 in 4 of all teenagers in the U.S. The dynamic, daily broadcast and supplementary educational resources inform, educate, and inspire teens, connecting them with important current events and the world around them. Channel One News has covered fast-breaking global events from regions such as Haiti, Chile, Mexico, Sierra Leone, North Korea, Afghanistan, Sri Lanka, Germany and Qatar. Through its partnership with CBS News Productions, Channel One News draws on the vast resources of CBS News, ensuring worldwide coverage wherever and whenever news breaks - and always from a teen perspective. Channel One News programming has been featured on leading networks and news programs, including CBS, CNN, NBC Nightly News and Today Show, ABC News and Nightline. Visit the Webby Award-winning website http://www.ChannelOne.com to learn more.
Promethean Press Inquiries:
Jodie Pozo-Olano
Head of PR – Promethean North America
Tel: 540 270 7819
Email: Jodie(dot)Pozo-Olano(at)PrometheanWorld(dot)com
Gaynor Harper
Promethean
Tel: +44(0)1254 290 739
Email: gaynor(dot)harper(at)prometheanworld(dot)com
Channel One News Press Inquires:
Jodi Smith
VP, Public Relations
Channel One Network
Tel: 212 329 8359
###