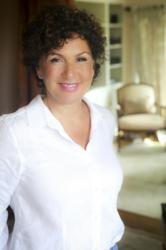 Many people aren't sure how to promote their event in powerful and cost-effective way.
Boston, MA (PRWEB) June 27, 2013
In her latest feature article, PR expert Robin Samora has 8 powerful, proven, practical and cost-effective strategies for experts, entrepreneurs, authors and other business professionals who want to promote an event in order to grow their business.
"Events are memorable and fun ways to make a business stand out from the pack," commented Samora, the principal and founder of Boston-based PR firm Robin Samora Inc. "However, many people aren't sure how to promote their event in powerful and cost-effective way. My latest article helps unravel this mystery and puts readers on the path towards more bottom-line success and personal satisfaction."
Samora's 8 ways for experts, entrepreneurs, authors and other business professionals to promote an event and grow their business are:

Get Talking: Reach out via phone – not email – to friends, associates and other contacts who might be interested in attending the event. Even if the invitation is politely declined, use this opportunity to make a personal connection that could pay dividends down the road.
Get Visual: Create professional-quality marketing collateral (e.g. flyers) and mail them to targeted contacts, along with a personalized post-it note. As a bonus, the marketing collateral can be re-purposed for invitations, banner ads, social media and more.
Get Newsworthy: Submit professional news releases to local media, including TV stations, magazines, newspapers, and industry publications. Remember to reach out to the online community, including blogs and websites. Also be prepared with a media kit or other information when contacted.
Get Dialed-In: Connect with radio stations who may be interested in an interview. If invited to speak, ensure that the story is compelling, and that there's an irresistible offer with a time-specific deadline.
Get Social: Leverage the power of social media to spread the word. Be sure to post targeted content on various platforms (e.g. Facebook, Twitter, LinkedIn, YouTube, etc.). Also keep in mind that several impressions will likely be necessary before target audiences take notice and act.
Get Wordy: Blog about the event and request that others in the network do the same. This not only extends the life of the promotion, but it expands the reach beyond traditional target markets.
Get Hooked-Up: Ask colleagues in a (non-competing) business to publicize the event. Be sure to make the referral arrangement simple, easy and clear. It's also wise to provide referral partners with collateral, such as emails and social media posts, which they can quickly send to their network.
Get Educational: Launch a pre-event teleclass to share information with both registered and prospective event attendees. As a bonus, this is also a great opportunity to generate feedback to make the upcoming event even more compelling, relevant and meaningful.
Added Samora: "Ultimately, those who apply these strategies will ensure that their event is well publicized, that they'll have fun sharing their knowledge, and that they'll go a long way towards filling the room with great new customers and clients."
The complete version of Samora's new article "8 Great Ways to Promote an Event and Grow Your Business," which includes an expanded discussion of each of the above-noted tips, is available at: http://www.robinsamorainc.com/2013/06/8-great-ways-to-promote-an-event-and-grow-your-business/.
For more information or media inquiries, contact Robin Samora at (617) 921-3448 or Robin(at)RobinSamoraInc(dot)com.
About Robin Samora Inc.
Telling a story is personal. Sharing it is an art. Technology makes it global. Robin Samora Inc., a Boston based PR, branding and promotions firm blends all three to take its clients' businesses and brands to the next level. With clients like Comcast, WBZ-TV and Blue Man Group, and a roster of authors, entrepreneurs and experts nationwide, the firm prides itself on being a "Promotional GPS" that takes its clients' brands where they want to go to be seen, heard, engaged and remembered. With over two decades of experience, the firm is as comfortable on major media highways as it is on out-of-the-way niche back roads.
Learn more at http://www.RobinSamoraInc.com.