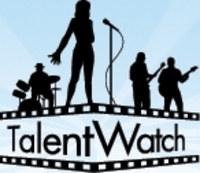 San Diego, CA (Vocus) October 21, 2010
Gary Alan, founder of TalentWatch, personally funded all of its operations from day one. To reward top rated music artists on TalentWatch, Alan seeks to raise additional funds. "I know we could raise more funds by finding other partners, however there are always strings attached when you bring in business partners. I'd rather look to my true partners, music artists and fans, to help raise the majority of funds. It's only fitting we open our fundraising to give everyone a chance to be a part of something very special. Imagine if you were one of the early donors of facebook or youtube, before they were a household name. TalentWatch.net won't be flying under the radar much longer. We're planning to set up a special page on our site to honor our donors. We're also including more perks which could end up being worth more money than what people donate!"
TalentWatch is the only destination on the web where aspiring artists from all over the world can showcase their talent AND tell their story in an engaging and entertaining video-driven format. TalentWatch fans play a role in the artists rise to fame, judging artists on their talent, entertainment and likeability, using a well-designed rating system. This effectively brings to the forefront artists who deserve additional recognition and exposure.
Alan believes TalentWatch provides aspiring music artists an innovative platform to launch their careers. "There's a few wrinkles that really make our site stand out. Besides music videos, every artist uploads a personal video where they tell their story. Where else can you get close and personal with a potential music star? Imagine knowing Jewel in her barefoot, homeless, coffee house days, or knowing The Doors when they were just an L.A. house band. Imagine seeing Joan Jett during her first cross-country tour or loving Jennifer Hudson when she was just a little girl who sang in church. It's exciting to experience emerging artists on the threshold of discovery! TalentWatch music fans drive our site. Bottom line- every music artist has an equal chance to rise to the top. Every single one. And that's the way it should be."
Music artists and fans can learn more about TalentWatch by visiting http://www.talentwatch.net. To get more information on its fundraising campaign, visit http://www.indiegogo.com/talentwatchnet.
###