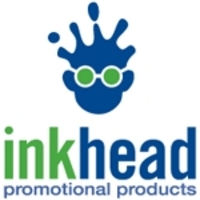 a window into the economy
Winder, GA (PRWEB) October 26, 2009
InkHead Promotional Products has turned in a repeat performance, placing prominently on the Inc.5000 list of top performing companies for the second year in a row. InkHead has proven that a lean, resilient company committed to customer satisfaction can thrive in a challenging economy. The value added benefits they provide to their customers--a dynamic and intuitive web site, responsive customer service, a robust offering of quality promotional items--are responsible for their uncommon success in a wholly competitive market.
Often referred to as "a window into the economy", the Inc.5000 ranks businesses according to percentage revenue growth from 2005 through 2008. Qualifying companies' revenue in 2005 must have been at least $200,000, and revenue in 2008 must have been at least $2 million. InkHead Promotional Products went head-to head with businesses across industries--health care, computer hardware, construction and manufacturing--and showed well in the face of the crippling economic downturn. This resilience has the InkHead brain trust eagerly anticipating the immediate future.
InkHead has shown phenomenal growth since its inception in 2003, adding 4,000 products to their inventory in the last year alone for a grand total of over 12,000. And InkHead was recently declared the second fastest growing distributor in the advertising specialties industry by the Advertising Specialty Institute with an amazing 522% growth rate between 2003 and 2006. InkHead also garnered praise from Inc. Magazine by being ranked No. 35 in the Top 100 Businesses in Atlanta and No. 64 in the Top 100 Business Services Companies
ABOUT INKHEAD - Started in 2003, InkHead Promotional Products is the premiere online distributor of personalized promotional products and custom corporate gifts.
# # #