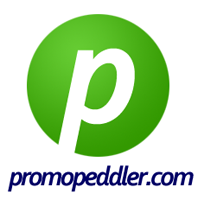 Palo Alto, CA (PRWEB) February 02, 2012
Boasting the largest selection of promotional items online, Promopeddler.com is rolling out various promotional gift ideas that can be shipped in 1 day, ideal for last-minute campaigns in time for the Valentine's season.
Registered customers need only to log on to http://www.promopeddler.com, click the Valentine's Day banner, and set the "Prod Time" filter to 1 day to see the array of heart-shaped premiums that are the easiest to customize. These items are ready for shipping 1 day after the design is finalized either on the website or through the customer's personal account manager.
Such Valentine's Day gift ideas include magnets, stress relievers, keychains, and cute red and pink paper clips. These are typically customized with 4-color logo imprint.
There are more expensive giveaways made of polished chrome metal, but these are priced not more than $4. In fact, an order of 2, 500 pieces can bring the price of keychains in this material down to $1.75 each. Logo imprint is done either by 1-color imprint or laser engraving.
For those who want to display larger or longer messages, Promopeddler.com offers heart-shaped fans. These are usually digitally printed on both sides. Customers, however, can opt for no imprint or decoration on the giveaways they buy.
Customers are encouraged to contact their personal account manager regarding special requests and quotes for the Valentine's Day items. They only need to submit an image file of their logo or desired imprint with a resolution of at least 300 dpi (only jpeg, adobe, and png files are allowed). Once they approve the mock-up on the promotional item they have chosen, their order will be sent immediately to the production line, ready for shipping the very next day.
If you are not in such a rush, the website will still guide you with a reliable production timeline for each item you check. In fact, when you browse the products at http://www.promopeddler.com, the system presents a projected turn-around time, so you can both manage your order and schedule your marketing campaign more efficiently.
Sign up with Promopeddler.com for quick access to the largest selection of promotional items online. New customers get $50 on their first order of more than $500 worth.
About Promopeddler.com
Promopeddler.com is an all-inclusive online store for volume orders of the largest selection of top-quality logo-imprinted items. It has been awarded one of the fastest-growing distributors in the promotional products industry at the ASI Spirit Awards, and by the Portland Business Journal and Inc. Magazine. Its website has received numerous commendations as well, including the PPAI Silver Web Awards. Visit http://www.promopeddler.com.
###