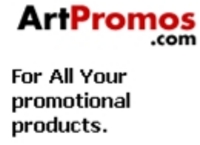 Travel items are not as useful due to the economy
Brooklyn, NY (PRWEB) February 24, 2009
ArtPromos.com, a division of ArtPoly Co., announced today that they have experienced a shift in promotional gifts bestsellers during the recent economic crisis. Instead of traditional products, businesses are trending towards environmentally friendly and home-related products.
"It's no longer about the fancy or the glamorous," says Ruth Kay of ArtPoly Co. "People want something that's not wasteful to their lives or the environment."
As more people spend time off at home (popularly known as a "stay-cation"), promotional products involved with hosting gatherings are quickly becoming bestsellers. Items such as barbecue kits and coolers have a greater demand as they can be used while enjoying time with family and friends.
"Travel items are not as useful due to the economy," says Kay. "Now, you'll get more traction out of having a branded item that can be seen at a weekend barbecue or a dinner party."
Environmentally friendly promotional products are also increasingly popular. ArtPromos.com's catalog of solar-powered branded products includes a wide range of practical and useful items, such as calculators and flashlights. The popularity of these items demonstrate how the conscience of the United States population has moved towards energy conservation and personal responsibility for climate change.
"Being environmentally friendly is now mainstream," says Yoel Katz, ArtPoly's marketing consultant. Katz notes that the most effective promotional product for today's end-user is something that is functional, visible in the home, and does not waste resources.
ArtPromos catalog includes a wide range of home-related and environmentally friendly promotional products, including eco shopping bags, solar watches and calculators, and water-powered clocks. Each product can be customized with a printed logo and a variety of options, including color and size. ArtPromos also offers traditional promotional products, such as travel bags, polo shirts, and coffee mugs.
About Art Poly
For more than 30 years, Art Poly Co. has sold high-quality branded products to businesses of all shapes and sizes. Learn more at http://www.artpromos.com.
About Y. Katz Marketing
Based out of Brooklyn, New York, Y. Katz Marketing provides online and traditional marketing solutions for companies across a diverse range of industries. Learn more at ykatzmarketing.com.
###