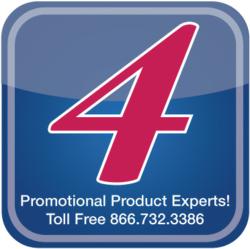 Essex, Ct (PRWEB) September 27, 2011
Oktoberfest, a traditional German cultural festival featuring beer, food and music is celebrated in German around the world in late September and October. The promotional products team at 4AllPromos knows how to celebrate and has thousands of promotional products to help make Oktoberfest as festive as possible this year.
Beer is the most important part of Oktoberfest. The beer stein is a traditional glass, pewter, stoneware or porcelain mug used to serve beer in Germany and Austria. These mugs are often etched with the family crest or name. Some bars or drinking establishments have 'Mug Clubs' which entitle members to special perks for a small fee. 4AllPromos stocks a large variety of beer mugs, pint glasses or pilsner glasses perfect for an Oktoberfest celebration. Start a mug club or just imprint your Oktoberfest event on a glass or plastic stein. Set up a special beer tent where patrons can sample traditional German beers. Wooden nickels are a hassle free way to keep the lines in the beer tent moving. Custom imprint the nickels with the Oktoberfest festival information and make the nickel a fun souvenir. Give guests buttons to give them special access to bands or the beer garden. Don't forget coasters too to make sure beers stay put.
Another important part of Oktoberfest celebrations is the food. Bratwursts and pretzels with mustard are classic, savory and sometimes messy German foods. Keep the event clean with custom imprinted German inspired napkins or wipes. Perhaps imprint the items with the German flag, a pretzel, a character in traditional Lederhosen or another recognizable German symbol.
Don't forget to learn the Polka. The traditional German music and polka dancing is a must at an Oktoberfest gathering. Outfit guests in German inspired apparel such as alpine hats or t-shirts custom imprinted with lederhosen or German sayings or songs to help everyone feel a little more German.
Oktoberfest promotions, giveaways or raffles are also a good way to get customers in the door. Coolers, koozies, tote bags and t-shirts make fun favors.
Many organizations including German social clubs, schools, churches, restaurants and museums host Oktoberfest events. October is the perfect month to host an event under a tent or out on a patio on a cool weekend day. Beer, food and music are guaranteed to make any event fun. Keep the traditions of Oktoberfest going with traditional German fare, music and Polka. Give guests fun t-shirts, hats and mugs to help create an authentic Oktoberfest atmosphere.
Usher in October with the fall tradition of Oktoberfest. Not everyone has to be German to enjoy Oktoberfest. Promotional products can make any event special. Visit 4AllPromos.com for more Oktoberfest inspiration. 4AllPromos is one of the fastest growing companies in the promotional product industries. As a web-based marketer of custom imprinted items, 4AllPromos offers highly discounted pricing with easy access to a dedicated live person by calling 1-866-732-3386 toll-free. Choose from more than 15,000 products for an Oktoberfest to remember.
Visit the 4AllPromos Facebook or Twitter pages and blog for more event planning ideas and special offers.
###