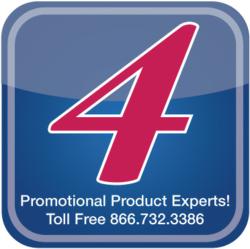 Essex, Ct (PRWEB) October 19, 2011
Election Day is around the corner and it's time to start campaigning full throttle. The promotional product experts at 4AllPromos know how important advertising is for political campaigning and that is why the company continues to expand its' selection of political giveaways. Nowadays there are so many different channels to use when running for office. Promotional products are a great way to advertise a message and connect with potential voters. Think outside the box when it comes to selecting the right promotional product for a campaign.
Of course 4AllPromos sells the traditional political advertising products including yard signs, buttons, stickers, pens and banners but the company also sells thousands of other promotional products many of which make suitable giveaways for almost any occasion. Get a leg up on the competition and increase the competitive edge with a unique promotional product. Pick a unique promotional product that residents can use again and again and also demonstrate your support for the environment, education, personal fitness or other simple causes that make a difference in a community.
Reusable shopping bags or tote bags are everywhere and more and more stores are offering discounts to shoppers who use reusable bags instead of the paper or plastic bags they provide. Put the candidate's name, local, and district or town name on these bags and campaign at the local grocery stores, farmers market or town fair. These bags are great this time of year because they can be used for shopping, trick or treating and even apple picking. The best part is many of these bags can be found on the 4AllPromos website for less than $1.
Go green with election giveaways. 4AllPromos has a wide selection of recycled giveaways including this chip clip. Chip clips can be used for so many snacks in the kitchen, on a picnic and out on the practice field. The best thing about these little items is they'll stick around for a long time. These are another great giveaway at the grocery store or farmer's market. Visit the 4AllPromos website to view more earth friendly products perfect for any business or event.
Everyone is taking technology on the go these days. Imprint names, slogans and contact information on a Flash Drive to hand out to potential voters. The neat things about this item is campaign information can be included on the drive and then when voters are done reading up on the candidates the drive can be used for other purposes. Techies and other professionals will be impressed with this forward thinking advertising.
The bottom line when it comes to political campaign giveaways is to be different. Champion for the environment with an earth-friendly giveaway or rally for education with office supplies or demonstrate a more modern approach to today's politics with a piece of technology. Give something voters can use and benefit from and the campaign is sure to be success.
4AllPromos is a leading provider of promotional products selling custom imprinted tote bags, drawstring backpacks, trade show giveaways, apparel and more. For more information on how 4AllPromos products are perfect for political campaigns or other events call 1-866-732-3386 toll-free or visit http://www.4allpromos.com
###