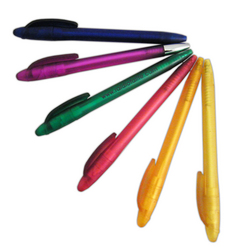 "We wanted to extend our customisation services to help any business or company promote their brand through a single supplier saving our clients time and money." - MD, Carrier Bag Shop
(PRWEB) June 5, 2010
Carrier Bag Shop has launched a new diverse line of printed promotional merchandise, widening their product range in response to high demand from customers.
Carrier Bag Shop's exciting new range includes classic products such as caps,key-rings,pens, pencils, erasers, and coasters and extends to new innovative products including, mice, mouse mats, USB memory sticks, yoyo's and measuring tapes. A full range of clothing & work wear, gift packaging and industrial packaging is also available.
Managing Director Sujan Shah says - "Here at Carrier Bag Shop we have a broad client base, from marketing agencies to office based businesses to independent high street retail stores. We wanted to extend our customisation services to help any business or company promote their brand through a single supplier saving our clients time and money."
With such a varied client base, Carrier Bag Shop understands that each and every customer's needs are different. They have sourced a number of specialist suppliers, in order to offer flexibility on order quantities, turnaround times and a diverse range of products, whilst remaining competitative on pricing.
Managing Director Sujan Shah says - "Every Brand is unique, and therefore has unique requirements when it comes to promotion. By diversifying our suite of services we can assist any business, of any size in any industry in promoting their brand. When our customers think of printed promotional merchandise we want them to think of us."
Carrier Bag Shop offers a variety of quality printing options for promotional merchandise, anything from single tone to full colour print depending on the product. Products such as mouse mats and mugs are available for full colour photo quality printing. The in-house design team are also able to assist customers in optimising their artwork to achieve the best possible promotional tool for them. Carrier Bag Shop operates with the functionality of a big online retail site, but the personal service of a high street print room.
Carrier Bag Shop's ever growing suite of products and services, and dedication to customer service puts them top of the list for any business, with any marketing budget. The website harbours a huge, detailed product catalogue, coupled with useful functions such as a quote builder, and a call me back button. Innovative online customer service environments, and a wide range of products and services makes Carrier Bag Shop the practical and cost effective option for brand promotion.
###