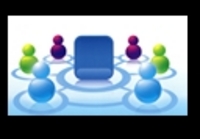 You may ask yourself, 'Why encouragement?' Encouragement means to give support, advice, and motivation. We need encouragement, now more than ever
Oak Park, MI (PRWEB) February 23, 2010
Promotion-Employment.com invites all job seekers to use their site not only to search for jobs and to obtain free resume advice, but to also find encouragement and hope, something that many agree is lacking in those that have been unemployed for extended periods of time.
"You may ask yourself, 'Why encouragement?' Encouragement means to give support, advice, and motivation. We need encouragement, now more than ever," states Kimberly Sturgis, owner.
Like other job search websites, Promotion-Employment.com offers job seekers free resume advice, cover letter and thank you note tips, job hunting help, and more. This job search site differentiates itself with a spiritual twist by also providing the resources and the motivation to help give job seekers the extra boost to continue searching for gainful employment when the quest becomes more daunting.
"What sets us apart from other job search websites is giving people hope for a better day. There have been so many people that have given up on looking for a job. We want to encourage people not to quit. Failure is not final. It becomes final when you stop trying. Better days are coming!" Sturgis states.
At Promotion-Employment.com, visitors can browse open positions and obtain valuable advice. Conversely, employers can post a job for 30 days, 60 days, or they may buy in bulk if posting six or more to realize significant cost savings. The site also promotes a feature company, which turns a job posting into an advertisement, and also places every open position from that company into the database. The feature also offers an in depth description of the company and its mission statement. Future offerings to the job search site will include the ability for employers to browse resumes.
To get employment help, free resume advice, and more, visit the Employment-Promotion website.
About Promotion-Employment.com and Kimberly Sturgis, owner:
Promotion-Employment.com is located in Detroit, Michigan. Its goal is to offer employment help from a platform that can be a blessing and extend encouragement and motivation to all visitors. This site gives employers and prospective employees the opportunity to promote themselves to one another.
Kimberly Sturgis, owner, graduated from Davenport University in 2002 with a degree in Business Administration and Web Management. Prior to starting this company, she worked "on the line" (production worker) at Chrysler for almost nine years.
###