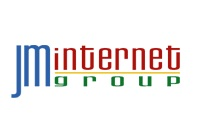 Effective SEO and SMM are very much about trend watching.
Los Angeles, CA (PRWEB) May 23, 2013
The JM Internet Group (web: jm-seo.org), a leader in SEO Training for small business, is proud to announce a new blog series on the marketing lessons of trending topics. The series kicks off with an informative post on the five marketing lessons of the 'How to Pronounce GIF Controversy' rocking the Internet world.
"Effective SEO and SMM (Social Media Marketing) are very much about trend watching," explained Jason McDonald, Director of the JM Internet Group. "Today's burning controversy is all about how to pronounce GIF, but tomorrow's may be something else. What are the marketing lessons amidst the buzz? That's what we discuss in this new blog series."
For more information, go to:

The How To Pronounce GIF Controversy
GIF stands for 'Graphic Interchange Format' and has been abbreviated as .gif as the file extension for many graphics on the Web. GIF is experiencing somewhat of a renaissance as sites like Tumblr allow users to post animated GIFs and so people make funny, cheap, easy animated GIFs. Recently the creator of the GIF format, Steve Wilhite, received a Webby Award for it and delivered his five-word acceptance speech. He explained what the correct pronunciation was.
But that's not the marketing message. The blog post by the JM Internet Group dives beneath the headlines to discuss what are the lessons for marketers in the latest Internet tempest in a teapot. Among them is the lesson that trends matter and that trending topics matter, so smart SEO and SMM marketers will pay attention to the trends. "The trend is your friend," explained Dr. McDonald.
About JM Internet Group
The JM Internet Group provides SEO, Social Media Marketing, and Google AdWords training and courses for busy marketers and businesspeople. Online search engine optimization training helps explain keywords, page tags, link building strategies and other techniques needed to climb to the top of search engine rankings for Google, Yahoo, and Bing. The teaching methodology is hands on, with live examples and discussions, taught from the convenience of each student's computer.
Contact:
JM Internet Group, Media Relations
Web. http://www.jm-seo.org/
Email. jm.internetgroup(at)gmail(dot)com
Tel. +1-510-713-2150