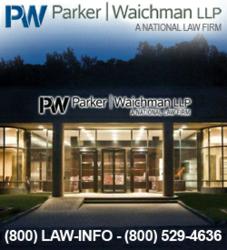 After stopping the drug for over one year, 96 percent of these men continued to experience sexual dysfunction.
New York, New York (PRWEB) July 12, 2012
Parker Waichman LLP, a national law firm dedicated to protecting the rights of victims injured by defective drugs, is warning Propecia and Proscar users about the possibility of long-term sexual side effects. According to a new study published in the Journal of Sexual Medicine, the drugs are associated with side effects such as erectile dysfunction, diminished sex drive, problems with orgasm, pain and shrinking in the genitals and neurological problems like depression and anxiety.
Propecia and Proscar both use finasteride as their main active ingredient. The difference is that Propecia, which is used to treat male pattern baldness, is distributed in 1 mg doses while Proscar comes in 5 mg doses and is prescribed for men with an enlarged prostate or urinary problems. The new study interviewed 54 men who reported persistent sexual side effects after taking Propecia. There were also reports of neurological issues such as anxiety, depression and mental fogginess. All of the men were under the age of 40 with no prior history of sexual, medical or psychiatric issues. After stopping the drug for over one year, 96 percent of these men continued to experience sexual dysfunction.
Dr. Michael S. Irwig, the author of the study, said "Our findings make me suspicious that this drug may have done permanent damage to these men," according to ABC News. This is not the first time that Propecia has been linked to sexual complications. Last March, Irwig published a similar type of study where men continued to experience sexual side effects for an average of 40 months after stopping treatment.
But the sexual side effects were documented even earlier. According to the U.S. Food and Drug Administration (FDA), patients reported sexual dysfunction during clinical trials. The agency included this information in the safety label when Proscar and Propecia were approved in 1992 and 1997, respectively. The labels were updated last year to include the risk of erectile dysfunction, which may persist even after men stop taking the drug.
In April, the FDA modified the label information again- this time to include libido disorders, ejaculation disorders and orgasm disorders that persist after drug discontinuation. The new label also mentions reports of male infertility and/or poor semen quality-side effects that may improve after stopping the drug. The agency said that the latest label change was based on a review of over 400 post marketing reports linking the drugs to sexual dysfunction.
Parker Waichman LLP is currently offering free legal consultations to victims of Proscar or Propecia sexual side effects. Please contact their office by visiting the Proscar and Propecia side effect pages at yourlawyer.com. Free case evaluations are also available by calling 1 800 LAW INFO (1-800-529-4636).
For more information regarding Propecia and Proscar side effects lawsuits and Parker Waichman LLP, please visit: yourlawyer.com or call 1-800-LAW-INFO (1-800-529-4636).
Contact:
Parker Waichman LLP
Gary Falkowitz, Managing Attorney
(800) LAW-INFO
(800) 529-4636
yourlawyer.com