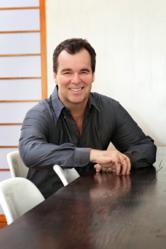 Knowing that you can smash through the perceived barriers that are put before us by the banks and traditional real estate transactions is the key
(PRWEB) December 13, 2012
Australian property investment strategist, Rick Otton, has created a series of iTunes podcasts aptly named Creative Real Estate. In a new one, he reveals how having the right mindset and home support has helped one of his students enter the property market, with little capital to invest.
Several years ago the student, Steve Donaldson, originally from England, was working hard in the vending machine business in country Queensland. With the support of his wife, and using the strategies, tools and techniques he learned from Rick Otton, he is how a successful property investment entrepreneur.
"I'm pretty entrepreneurial, and I was looking for different ways to meet the needs of what I was trying to achieve, which is a balance between family life and having an income to support the type of lifestyle that I want and do the things that I wanted to do," explains Mr Donaldson.
Hearing Otton's out-of-the-box property transaction methods, Mr Donaldson says, really struck a chord with him. While he didn't fully understand the details, he saw the possibilities immediately - but it was not until his sixth discussion with a vendor that the was able to make a successful deal, and he's not looked back.
In the Creative Real Estate podcast, Mr Donaldson offered some advice to new students - to not over-think their deals in the initial stages.
"What I see a lot of your new students doing, Rick, is they'll sit there and ponder the deal, how to structure it, different ways they can do it, all this different stuff," said Mr Donaldson.
"I see fear in a lot of them. I think fear is a big thing folks, fear that it doesn't work or fear that they can't do it - although they may not communicate it like that."
Mr Otton, known the world over for his immensely successful and unconventional approaches to property investing, agrees.
"I give my all to the students in my training programs - we give them everything they need, from knowledge to documents to example scenarios, but it is the ones who believe in themselves, who have the mindset to succeed, who will succeed," said Mr Otton. "Knowing that you can smash through the perceived barriers that are put before us by the banks and traditional real estate transactions is the key, and it was one that Steve recognised at the outset."
Mr Otton's free Creative Real Estate podcasts, with Steve Donaldson, and others, can be heard at CreativeRealEstate.com.au
About Rick Otton
For over 30 years, Rick Otton has been regarded as an innovator in the property investment industry, particularly in Australia, the US and the UK.
He is the founder and CEO of We Buy Houses, a leading property enterprise. Otton has taught thousands of people, particularly the self-employed and those without a hefty deposit, how to invest in property without banks, debt or risk.
He has been featured in a variety of television programs and magazines, including Today Tonight, A Current Affair, Australian Property Investor and more.
More information at CreativeRealEstate.com.au