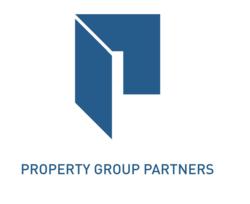 New York, NY (PRWEB) December 07, 2011
Effective today, the former United States commercial real estate arm of global conglomerate Louis Dreyfus Group has transitioned to management ownership and been renamed Property Group Partners.
Today's announcement marks the completion of a process begun several years ago when the Louis Dreyfus Group, based in Europe, began taking steps to gradually exit the US real estate development business. Under the long-term plan, Louis Dreyfus Property Group began selling Group equity positions to various institutional investors while retaining management's investments and property management duties in its office-focused portfolio.
With its existing management team in place, along with a continuing strong commitment to first-class standards in serving its tenants and the communities where it develops and operates, Property Group Partners will build further upon its reputation as a leading real estate development and management firm.
Louis Dreyfus Property Group founder and president Jeffrey I. Sussman, one of the industry's most accomplished leaders, will remain at the helm of the firm. Since founding Louis Dreyfus Property Group in 1971, Sussman and his colleagues have developed and acquired more than 12 million square feet of Class-A office property in major North American and European markets. In the Washington DC market, a major focus, the firm has developed several iconic office buildings, including the 1.6-million-square-foot Station Place office complex at Union Station and the glass-sheathed 801 Seventeenth Street located adjacent to Lafayette Park across from the White House.
"Even though we have a new name, business is the same today at Property Group Partners," said Sussman. "While we have been working toward this for several years, we've never deviated from our way of doing business in moving the firm forward. Property Group Partners is well into an exciting new growth phase that will leverage our shared legacy of success as owners, developers and managers of world-class office buildings. Aside from the pursuit of projects in New York and Washington, we are also engaged with partners in two office projects in London."
Rolland Baribeau, chief operating officer, joined Louis Dreyfus Property Group in 1981 and has played a lead role in the company's transformation from an investment-oriented real estate owner to an active manager, operator and developer. He will continue to lead all operational, leasing and management activities for Property Group Partners. David B. Shepherd, chief financial officer, and Robert H. Braunohler, Washington regional vice president, will continue in their roles with the Property Group Partners team. Property Group Partners is headquartered in New York City with offices in Washington DC and Wilton, Connecticut.
About Property Group Partners
Property Group Partners, formerly Louis Dreyfus Properties, has developed, acquired and managed first-class office buildings in North America and Europe for over 40 years. Active in the Washington real estate market since the early 1970s, it developed and manages Station Place, the 1.6-million-square-foot development connected to Union Station that is the headquarters of the SEC, 1101 New York Avenue and 801 Seventeenth Street. Louis Dreyfus Property Group also developed and owned the Four Seasons Hotel in Georgetown and 2001 K Street.
Property Group Partners is currently a key investor and developer of a new Washington project encompassing over 2.2 million square feet located between Massachusetts Avenue and E Street over I-395.
For more information about Property Group Partners, please visit our web site PGP.us.com
###