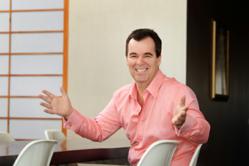 I am on a mission to help 10,000 Aussies get into real estate investing – the alternative way
(PRWEB) July 17, 2012
For almost 30 years, Rick Otton has thought 'outside the box' in building his massive investment property portfolio. His real estate investment strategies, revealed in his book 'How To Buy A House For A Dollar', are now being showcased and explained in a series of free-admission, one day property investment boot camp events.
Mr Otton's workshops are often held over 2 or 3 days, but, he explains, as so many people have now read his book to uncover fresh new real estate strategies, he can really go into more depth with an intensive free one day training event explaining real estate investment strategies for Aussies.
"I am on a mission to help 10,000 Aussies get into real estate investing – the alternative way. I will show attendees how to buy a house for $1 and generate positive cash flow from Day 1, even if they have no deposit, can't get a bank loan, and have no previous real estate experience."
The free property investing seminars for Aussies take delegates step by step through Mr Otton's concepts, in easy-to-understand language, in a common sense style: trademark Rick Otton.
"This is the type of information that the traditional lenders don't want consumers to have, for reasons that are obvious - the transactions do not involve them!" he continued. "I have been sharing my strategies for over 3 years now, in both Australia and New Zealand, and I've lost count of the number of new property investors that have been created as a result."
The free real estate investing workshops are being held in Sydney, Paramatta, Melbourne, Preston and Brisbane during August 2012, and full details can be found at HowToBuyAHouseForADollar.com
About Rick Otton
Rick Otton is an original pioneer of creative property strategies. He is founder and CEO of We Buy Houses, a leading property enterprise which operates in the property markets of the United Kingdom, New Zealand, USA and Australia.
In 1991 he uncovered an innovative strategy of buying and selling real estate and went on to amass a portfolio of 76 properties in his first twelve months of active investing.
Since 2001, Rick has taught over 30,000 students to buy, sell and trade residential property without banks, debt or risk. By employing these same strategies many of Rick's students have made over a million dollars a year in cash and equity, using little or none of their own money, year after year.
In 2008 Rick revealed his strategies in the United Kingdom and became the creator of 'Houses for a Pound'.
He has appeared in many Australian TV programs including the 2004 ABC documentary 'Reality Bites' and on Today Tonight, Insight and A Current Affair. In October 2007 Rick gave a way a house on national TV during 2 episodes of Channel 9's Hot Property.
Rick Otton has also been featured in Your Property Network, Australian Property Investor, Lifestyle Trader Magazines and in the books: The Secrets of Property Millionaires Exposed!, Ideas: Original Perspectives On Life and Business From Leading Thinkers, Think and Grow Rich in Property, Insider Property Secrets, and Walking With The Wise.
In May 2012 Mr Otton's book "How To Buy A House For A Dollar" was published.
Learn more about Rick Otton at More information, including testimonials from real students, is available at RickOtton.com and about his free workshops at HowToBuyAHouseForADollar.com