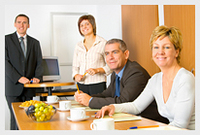 Nottingham, UK (PRWEB) July 25, 2008
With rental incomes set to rise a further 6.3% in the next two years, now is the perfect time to invest in property.
And it has never been simpler.
Property Mentor are now offering potential real estate developers free professional advice in their two hour long property development workshops. Simply register for an upcoming seminar and turn up on the day. You can even bring your friends.
Every year the UK's population rises by 0.3%. It may sound small but in a population of over 58.8 million people that is an increase of 176, 400 in one year alone.
This puts a lot of pressure on the market, especially as recent surveys suggest 71% of the countries population would rather rent than invest in a mortgage.
With figures like these, it's easy to see why rental incomes just keep rising higher and higher. The demand exceeds the supply.
Examining these figures, many investors have realised the full potential of investing in this market.
By picking the right property, their tenants can essentially pay the mortgages payments for them plus give them an additional passive income of over £500 per month.
It is all a matter of making the right property choices.
3 Reasons why you can earn more than ever before in property investment
1. There are a greater number of single person households - this is due to an increase in divorces and more young couples delaying marriage.
2. Increase in the student population -the number of students opting to study abroad or live away from home has increased dramatically in the last five years.
3. Large number of new migrants coming onto the market - since 1994, migration to the UK has increased by an incredible 268,000 a year. Yet out of this figure, only a third will buy a property in the first 3 years of coming to the country.
Put the media hype behind you and let the figures speak for themselves
The potential to earn a substantial profit in property investment has never been easier.
With properties generating a return of 17.4% in the last 12 months alone and landlord yields set to increase by a further 6.3%. The buy-to-let market is becoming one of the leading investment opportunities in the country.
And according to the Association of Residential Letting Agents, it is now worth £500 billion - more than privately owned commercial property.
Increase your passive income at no cost to you
You can have a slice of this substantial fortune.
By attending Property Mentor's free 2 hour property investment workshop, you can harness the rental potential of your future properties and become a part of the £500 billion fortune.
You will learn how to:

Earn £500-£1,000 per month with 30 days of completing their course
Pick the right properties - With the right initiative you can invest in properties at 40% below their asking price.
Structure properties for long term success- property investment is for the long run, but with the right instruction you can build up a multi-million portfolio within four years.
Book your free 2 hour course today!
###