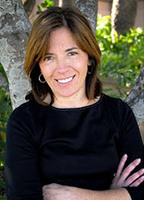 Santa Barbara, CA (PRWEB) December 11, 2009
AppFolio, Inc. and Multifamily Insiders announce a free web seminar scheduled for Tuesday, December 15th at 10 AM PST / 1 PM EST. Lisa Trosien, award-winning multifamily speaker and educator, will share marketing trends, tips and ideas from around the country that will help property managers create a great 2010 marketing plan and make the most of their marketing investments.
This educational event is hosted by Multifamily Insiders, the leading industry resource for apartment marketing, resident retention, multifamily investing and all other apartment topics and AppFolio, providers of online property management software designed for today's residential property manager.
The featured speaker, Lisa Trosien (apartmentexpert.com), is a frequent presenter on the national level for such groups as the National Multihousing Council and the National Apartment Association, and state and local apartment associations across the country.
Webinar Highlights:
-- Insights and research on the most current marketing trends entering 2010 and why they work
-- Creative marketing tactics for today's tough economy that help you make the most of what you have
This complimentary webinar is open to all residential property managers interested in the topic. Register for the webinar here.
Headquartered in Santa Barbara, AppFolio was started by a team of technology leaders with proven experience creating software that businesses love to use. AppFolio creates complete, easy-to-use, web-based solutions for multiple vertical markets and the first AppFolio product was specifically created for small and mid-sized residential property managers. With investors including Cisco Systems, BV Capital and the Investment Group of Santa Barbara, AppFolio has secured $30 million in funding to date.
# # #