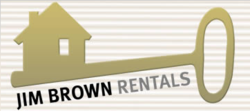 We wanted to show our prospective clients exactly what we do at Jim Brown Rentals, and our new website does exactly that.
(PRWEB) November 05, 2012
Jim Brown Rentals launches new website as part of the company's aggressive business development plans and to support the goal of maintaining a strong presence in the property management industry. The new site showcases a dazzling array of excellently managed rental properties that can be viewed through a well-presented gallery portal.
Jim Brown has managed to carve an enviable reputation for integrity and commitment to excellence and honesty. The company has delivered an impressive portfolio of above standard services. With cutting edge technology and a newly launched dedicated property management website, Jim Brown Rentals continues to be recognised as a leader in the rental industry.
The new website is launched for the purpose of giving more value added services to its increasing client base with more streamlined and efficient methods. Owner Jim Brown says, "Having a dedicated portal showing properties for rent has enabled us to streamline our business and serve our prospective tenants better."
Decades of experience in rental management operations have made Jim Brown rental managers the go-to experts in the management of rental properties in Napier.
The premium website showcases the professional and personalised property management standards offered by Jim Brown Rentals. The website presents many well-maintained rental properties with photos and descriptions that allow tenants to make an educated choice before making their final decision. Through the new website, Jim Brown's experienced and well known Napier rental managers share their expertise, advise and personalised services for long term trouble-free tenancies and efficient property maintenance.
The dedicated portal is the new window to Jim Brown's future goals for success as he says, "We wanted to show our prospective clients exactly what we do at Jim Brown Rentals, and our new website does exactly that."
The new website details the many benefits of employing Jim Brown Rentals as your preferred property management company in Napier. The company's rental managers continuously break new grounds to accommodate new clients. The team of Jim Brown Rentals guarantees to maximise cash flow and minimise losses. By making sure that properties are well-kept and tenanted at all times, property owners are assured a quality service second to none!