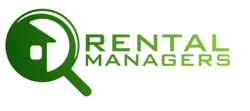 Palace by Realbase is another tool we have at our disposal to enable us to continue being the best property management company in the Wellington area.
(PRWEB) October 12, 2012
Rental Managers, a leading property management company in the Hutt Valley and Wellington area since 2004, have teamed up with Realbase, a cutting edge property management software provider to carry out their property management monitoring. This cutting edge software enables Rental Managers to monitor their property portfolio with full support in tracking owners, properties, tenants, and creditors. The system also aids in the processing of invoices and rents, generating financial statements and advertising rental properties. The innovative Palace software also gives Rental Managers an in depth statistical overview of the company's growth.
The property management industry is extremely competitive, and it is vital that organisations like Rental Managers utilise leading edge software to streamline their core business functions. Rental Managers are constantly on the outlook for new technology and Palace has been a perfect addition to the business. Aaron Clancy, co-owner of Rental Managers says, "There is nothing on the market that enables you to track and streamline your property management company like Palace does."
Being a locally owned and operated property management company, Rental Managers is able to provide a high level of service at a competitive rate. The expert team has extensive knowledge in the rental management industry in the Wellington region. Even though Rental Managers are renowned for providing a quality service and utilising cutting edge technology, they are always pleased to announce when new strategies or processes are implemented because that results in a better service being delivered to their client base.
The Palace Property Management software is cloud based and enables staff at Rental Managers to access their property database from any PC, laptop or smartphone. Not only does the software created by Palace enable Rental Managers to carry out their job more effectively, but clients are also able to view their statements, inspections reports, and diary entries online. Palace helps property managers create a more competitive profile to increase productivity and this is currently being recognized by the staff at Rental Managers. The software is user friendly with a manageable system that is easy to operate. The mobile devise integration feature makes it easy for Rental Managers to streamline daily activities and increase output.
Palace goes a step further and have created a smart phone app which enables the team at Rental Managers to access data while out in the field. Rental Managers acknowledges Palace is a convenient system that provides easy access to critical information a property manager needs at any given time. Aaron Clancy concludes that "Palace by Realbase is another tool we have at our disposal to enable us to continue being the best property management company in the Wellington area."