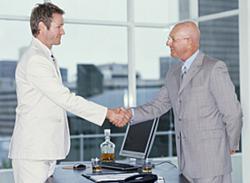 While most of us were raised to give people the benefit of the doubt, we have to be discerning in this business.
Petaluma, CA (Vocus/PRWEB) February 01, 2011
In real estate, as in any business, mistakes can cost time and money. Fast Forward Property Management, a team of seasoned Bay Area property management specialists with over forty years of experience, offers advice to property owners to help them become more profitable and efficient. Selecting and interacting with tenants can be difficult. The following is a list of the seven most common mistakes landlords make in tenant relations:
1. Not doing background checks and verification of earnings
Background screenings are the best method of determining what sort of tenant a landlord is bringing into the building. They can show two crucial areas of a prospective tenant's history: (1) whether he/she has a criminal record, and (2) whether he/she pays his/her bills. A background check can easily be run either through local apartment associations or through a variety of web-based programs, and typically cost between $10 and $40.
2. Renting to family and friends
Renting to family and friends usually damages personal relationships. They will often expect a significant discount, will resist rate increases, and will expect preferential treatment in a dispute with other tenants.
3. Lowering rental criteria to quickly fill a vacancy
When a vacancy takes longer than expected to fill, it is tempting to lower rental criteria of minimum income and credit score. It is usually more profitable in the long run, however, to lower the rent to attract higher quality tenants who are more likely to pay their rent on time than it is to lower minimum rental criteria.
4. Paying utilities for tenants
Many owners pay for their tenants' water, electricity, gas, and garbage expenses. By making these expenses tenants' responsibility, landlords can potentially save over a thousand dollars per year on each unit. People tend to consume more utilities when they are not responsible for the bill.
5. Not charging and enforcing late fees
Most companies charge and enforce fees for late payments. Seldom will a car dealer, credit card company, or utility waive a late fee. Late fees ensure that bills are paid on time. Landlords who do not charge and enforce late fees will often be the lowest priority for people paying late bills.
6. Believing every story and excuse tenants tell
People can come up with great excuses for why the rent is late. While many stories are valid, some people take advantage of their landlords and lie. "While most of us were raised to give people the benefit of the doubt, we have to be discerning in this business," says Owner Genaro Mendoza. "We like to work with people to give them a chance, but at the same time, be careful not to let your tenants take advantage of you."
7. Forgetting that the tenants are customers
Although some tenants can be difficult and demanding, it is important to remember that they are the customers. Tenants who are treated well will be more inclined to stay longer, take better care of the property, and pay their rent on time.
For more information about avoiding mistakes when choosing and interacting with tenants, property management, and other services provided by Fast Forward Property Management, visit them on the web at http://www.FastForwardPM.com or call them at (877) 388-0998.
About Fast Forward Property Management
Fast Forward Property Management is a San Francisco Bay Area property management firm that specializes in managing apartment buildings, HOA, and commercial properties. The staff at Fast Forward Property Management has over 40 years experience managing properties from San Jose to Santa Rosa, and serve the Greater Bay Area communities of Sacramento, San Francisco, San Jose, Santa Rosa, and Sonoma County.
# # #