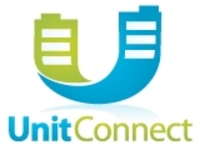 "Now, with UnitConnect mobile, busy property managers can access almost everything they need from their phones while they're on the road"
New York, NY (PRWEB) March 22, 2011
Property management software developer, UnitConnect, today announced the availability of several of its system functions through its new application, UnitConnect Mobile. The mobile version of the UnitConnect property management system is available for use on Android, iPhones and iPads, RIM Blackberries and other compatible Smartphones.
Now, the core features and functionality of UnitConnect's standard PC-based system are available on most of today's powerful, multi-functional mobile devices. With simple interface and navigational features, property managers can instantly access important information directly from their phones. Users can also email, text, or phone their tenants and vendors, or quickly access and review property expense information with just a few simple screen touches or keystrokes.
UnitConnect is a feature-rich, on-line property management system for commercial and residential properties. It leverages today's technology to enable property managers and landlords to more effectively manage and grow their businesses. UnitConnect includes complete accounting and property management functionality, serving the property management needs of real estate professionals including property management firms, investors, and individuals just starting out in the property management business.
The intuitive system features a customizable dashboard, which welcomes users with a daily summary of business activities, due dates, and important tasks to be completed. Users immediately see a summary of current business including unpaid bills, vacancy rates, expiring leases, and more.
A no-nonsense suite of tools including lease administration, bill maintenance, expense tracking, vendor management, reporting and budgeting - the lifeblood of property managers -- is available in a secure online platform.
"Now, with UnitConnect mobile, busy property managers can access almost everything they need from their phones while they're on the road," says UnitConnect Co-Founder Albert Aranbaev.
"It's just another convenience we're excited to offer our clients who rely on instant access to important information any time, anywhere," he adds.
From their mobile devices, property managers can download important documents and forms, instantly retrieve tenant contact information, access tenant balances, and even apply tenant payments to the appropriate account.
With UnitConnect's secure online system, data is immediately available through advanced search tools, organization is king, and documents are safely filed with relevant properties.
UnitConnect successfully created a system of on-demand access to lease terms, tenant communication, and a tenant ledger to give property management professionals the visibility and organization their business requires. Straightforward core features and tasks are isolated, useless bells and whistles are removed, and what's left is a simple interface; without the need to suffer through complicated tutorials or stroke a big check to expensive consultants
UnitConnect also serves the needs of commercial real estate investors and property managers who find themselves mired in a world of residential-focused property management tools. Triple net charges (NNN), insurance reimbursement, Common Area Maintenance (CAM) reimbursement framework, taxes, and the ability to pass through expenses are just a sample of the features dedicated to the commercial real estate market.
About UnitConnect
Based in New York, NY, UnitConnect is powerful, feature-rich, online property management software for commercial and residential properties. The firm offers innovative solutions designed and developed specifically to serve the needs of real estate professionals including property management firms, investors, and individuals just starting out in property management.
UnitConnect was founded in 2007 by a commercial property manager and a residential real estate investor/software engineer who joined forces to produce an innovative, user-friendly way to more effectively and affordably manage the daily needs of property management professionals. For more information, visit http://www.unitconnect.com.
# # #