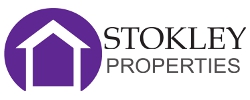 This accomplishment allows prospective clients insight on how we do business and how we are growing with the help of referrals and the knowledge of Stokley Properties doing a good job for its clients
Walnut Creek, CA (Vocus/PRWEB) June 24, 2011
Stokley Properties Inc., located in the Bay Area, is happy to announce the company's successful increase in business. As of May, the company is now managing more than 200 units, which is a record number for them. The managed properties are located throughout the greater Walnut Creek area. With its continuous efforts in promoting and advertising the company through real estate networking and referrals, Stokley Properties has succeeded in maintaining and strengthening its reputation within the community.
"This accomplishment allows prospective clients insight on how we do business and how we are growing with the help of referrals and the knowledge of Stokley Properties doing a good job for its clients," said Joseph Stokley Jr., owner of Stokley Properties Inc.
Stokley Properties has been working with professional networking groups over the past two years to provide the company a greater means of expansion. The success of managing 200 units proves that Stokley Properties is doing the job right and commits to sound and responsible business practices while providing a great value to its clients. The company is pleased with the development and is looking forward to working with more real estate property owners and professionals who will help manage and attract those in need of property management.
For more information, call 925-658-1415or visit http://www.stokleyproperties.net.
About Joseph Stokley Jr. and Stokley Properties Inc.
Joe Stokley Jr. is the principal broker and owner of Stokley Properties Inc. Joe has been active in real estate investments and property management for the past 20 years. Stokley Properties Inc. serves the communities of Concord, San Ramon, Bay Area, Brentwood, Martinez and Oakland.
He previously served as a Regional Vice President for a national real estate investment firm with holdings of over $2 billion. There he was responsible for sales and marketing of large commercial office buildings and retail shopping centers across the United States.
Joe has held a California Real Estate Salespersons license since 1988 and earned his California Real Estate Broker's license and his Security Series 22 and 63 licenses. He has also earned the designation, California Certified Residential Manager (CCRM) from the California Apartment Association. Joe has attended both Diablo Valley College and Sacramento State University where he received his Associate Arts and Business Degree.
# # #