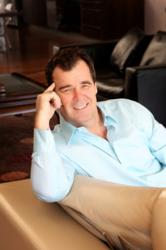 ....the NSW government is adding to the pain of Australians who are wanting to purchase property
Sydney, Australia (PRWEB) September 14, 2011
Home ownership is the dream of every Australian. However uncertain economic times have resulted in traditional lenders tightening their mortgage approval guidelines and borrowers seeking other property options. Now the NSW government has made the situation even tougher, believes real estate investment specialist, Rick Otton.
The NSW government has just announced the scrapping of stamp duty concessions for lower prices existing homes, those under $600,000. Into this part of the market fall 80 percent of Sydney's first home buyers, who will now have to include this added cost to their purchase price.
"If being at the mercy of the banks wasn't demoralising enough," said Mr Otton "the NSW government is adding to the pain of Australians who are wanting to purchase property."
"It is exactly this type of obstacle that my No Money Down Bootcamp sets out to overcome." he continued. "Over this three-day intensive training, I will explain how I have created a massive property portfolio, spanning 3 continents - without applying for a mortgage, and without a huge deposit."
The strategies that he teaches, Mr Otton says, have created property options for everyday men and women who would otherwise have been refused loans from banks. And their application is not limited to NSW, or Australia. However, because of this latest blow delivered by the NSW government, it is people in that state who will be looking for alternatives like his rent to by strategies.
Commenting on the government announcement, Wayne Stewart, president of the Real Estate Institute of NSW said: "Unfortunately for some, the dream of home ownership will now become simply unachievable."
NSW is one of the few states that will not have stamp duty concessions for first-home buyers.
Sydney 'No Money Down'Rent To By Bootcamp
Rick Otton's 'No Money Down' Sydney Workshop follows on the success of the event he recently held in Melbourne. Mr Otton is sharing his never before revealed formula for finding and keeping 'buy and hold' properties which will become the foundation of a solid property portfolio.
The No Money Down Bootcamp is being held in Sydney from 14-16 October, 2011, for details go now to http://www.rickotton.com/bootcamp
About Rick Otton
Rick Otton is an original pioneer of creative property strategies. He is founder and CEO of We Buy Houses, a leading property enterprise which operates in the property markets of the United Kingdom, New Zealand, USA and Australia.
In 1991 he uncovered an innovative strategy of buying and selling real estate and went on to amass a portfolio of 76 properties in his first twelve months of active investing.
Since 2001, Rick has taught over 30,000 students to buy, sell and trade residential property without banks, debt or risk. By employing these same strategies many of Rick's students have made over a million dollars a year in cash and equity, using little or none of their own money, year after year.
In 2008 Rick revealed his strategies in the United Kingdom and became the creator of 'Houses for a Pound'.
He has appeared in the following Australian TV programs: 2004 ABC documentary 'Reality Bites' and on Today Tonight, Insight and A Current Affair. In October 2007 Rick gave a way a house on national TV during 2 episodes of Channel 9's Hot Property.
Rick Otton has also been featured in Your Property Network, Australian Property Investor, Lifestyle Trader Magazines and in the books: The Secrets of Property Millionaires Exposed!, Ideas: Original Perspectives On Life and Business From Leading Thinkers, Think and Grow Rich in Property, Insider Property Secret
Sydney No Money Down Bootcamp details can be found at rickotton.com/bootcamp
# # #