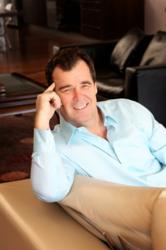 Challenging economic times create amazing opportunities
(PRWEB) October 18, 2011
With the passing of former Apple CEO, Steve Jobs, the world was reminded of one of his product launches where he praised those who dared to be 'different'. In the world of property investment, Rick Otton, has been the creative thinker, the innovator - the 'different' one. Having just shared his innovative strategies at his No Money Down Bootcamp in Sydney, he has now announced a free review webinar - for others who dare to be different.
For almost 30 years Rick Otton has been developing and refining the way everyday people create cash-positive property portfolios. He has, in the process, taught thousands of others how to emulate the way in which he has created an impressive and profitable property portfolio over several continents.
"Challenging economic times create amazing opportunities for people wanting to both enter the property market for the first time, and to build on their current investments." said Mr Otton.
"The biggest obstacle to overcome, however, is 'mindset' - having the ability to think and act creatively is the difference between profiting in the current environment, and not" he continued.
His just-completed Bootcamp, was, Mr Otton says, one of his best ever. "The enthusiasm was palpable, particularly when I showed my students how to buy a home without a mortgage or any input from traditional lenders, like banks."
Mr Otton's rent to buy strategies were initially developed back in the 1980s in the USA during the Savings & Loans financial meltdown. He wanted to buy property, but the tightening of bank restrictions made it impossible - so he took a step back, and looked at the purchasing process from a whole new angle.
What has resulted is a range of property options that were previously unheard of. Property options, Otton says, make home ownership possible for those who may not meet banks' lending criteria, including the self employed and those without a hefty deposit.
In announcing his free to all Webinar, Mr Otton will give an overview of the key points covered in his No Money Down Bootcamp, and an insight into the strategies he has tested and proven in his own business, and those of hundreds of his students.
Join the webinar, or access its recording at: http://bit.ly/oxKRPN
About Rick Otton
Rick Otton is an original pioneer of creative property strategies. He is founder and CEO of We Buy Houses, a leading property enterprise which operates in the property markets of the United Kingdom, New Zealand, USA and Australia.
In 1991 he uncovered an innovative strategy of buying and selling real estate and went on to amass a portfolio of 76 properties in his first twelve months of active investing.
Since 2001, Rick has taught over 30,000 students to buy, sell and trade residential property without banks, debt or risk. By employing these same strategies many of Rick's students have made over a million dollars a year in cash and equity, using little or none of their own money, year after year.
In 2008 Rick revealed his strategies in the United Kingdom and became the creator of 'Houses for a Pound'.
He has appeared in the following Australian TV programs: 2004 ABC documentary 'Reality Bites' and on Today Tonight, Insight and A Current Affair. In October 2007 Rick gave a way a house on national TV during 2 episodes of Channel 9's Hot Property.
Rick Otton has also been featured in Your Property Network, Australian Property Investor, Lifestyle Trader Magazines and in the books: The Secrets of Property Millionaires Exposed!, Ideas: Original Perspectives On Life and Business From Leading Thinkers, Think and Grow Rich in Property, Insider Property Secret.
Join Rick's webinar, or access its recording at: http://bit.ly/oxKRPN
###