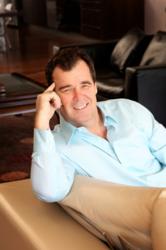 My students learn how to purchase property without the need to save a huge deposit, or to go cap-in-hand to a bank
Sydney, Australia (PRWEB) September 22, 2011
For over thirty years, property investment specialist, Rick Otton, has spearheaded cutting edge strategies that have taken the property ownership market out of the hands of traditional lenders. He has now launched an online forum, FastPropertyTraining.com, as a meeting point for his students, coaches, and, of course, himself.
Mr Otton has been teaching his students, over 30,000 of them to date, how to buy a house for $1, without a deposit, and without bank involvement. It is a concept that defies the traditional process of 'Saving-Deposit-Bank-Mortgage', and is one that is gaining momentum as tougher lending criteria are imposed by the banks, limiting property options for all but the wealthy.
Wealth Through Property In Australia
Despite cutting his teeth in the United States property market, Rick Otton is Australian, and he has a very active community of Australian, and international, coaches and students. His new, members only forum, has been created to support that community, whether they are new to Otton's strategies, or are the 'old hands' who have now replaced their income by creating a portfolio of positive cashflow property transactions.
The FastPropertyTraining Forum, Mr Otton says, will demonstrate how to easily unlock the property investment market, regardless of how much or how little members currently earn.
"Thousands of hard working Aussies are locked out of buying their own home or investing, when it is property Australian banks have control over through the mortgage system." says Otton.
"My students learn how to purchase property without the need to save a huge deposit, or to go cap-in-hand to a bank."
The Forum, he says, will have a focus on discussion, and will show members how to:

Buy a house for just one dollar, without bank involvement or a huge deposit
Create positive cashflow property transactions
Uncover rent to by property transactions, in their own neighbourhood
Questions will be answered by not just Mr Otton, but by other members who are successfully conductiong these transactions.
"Because they are actively buying and selling properties in this way, right now, these more experienced members will be a continual inspiration to those less experienced." explained Mr Otton.
For more information on the FastPropertyTraining Forum, and details of the limited time access offer, visit http://www.fastpropertytraining.com.au
About Rick Otton
Rick Otton is an original pioneer of creative property strategies. He is founder and CEO of We Buy Houses, a leading property enterprise which operates in the property markets of the United Kingdom, New Zealand, USA and Australia.
In 1991 he uncovered an innovative strategy of buying and selling real estate and went on to amass a portfolio of 76 properties in his first twelve months of active investing.
Since 2001, Rick has taught over 30,000 students to buy, sell and trade residential property without banks, debt or risk. By employing these same strategies many of Rick's students have made over a million dollars a year in cash and equity, using little or none of their own money, year after year.
In 2008 Rick revealed his strategies in the United Kingdom and became the creator of 'Houses for a Pound'.
He has appeared in the following Australian TV programs: 2004 ABC documentary 'Reality Bites' and on Today Tonight, Insight and A Current Affair. In October 2007 Rick gave a way a house on national TV during 2 episodes of Channel 9's Hot Property.
Rick Otton has also been featured in Your Property Network, Australian Property Investor, Lifestyle Trader Magazines and in the books: The Secrets of Property Millionaires Exposed!, Ideas: Original Perspectives On Life and Business From Leading Thinkers, Think and Grow Rich in Property, Insider Property Secrets, and Walking With The Wise.
Details of the limited time offer to join FastPropertyTraining are available at http://www.fastpropertytraining.com.au
###