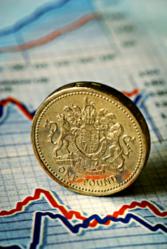 I am showing people the UK property options that are available to them, right now
(PRWEB) October 06, 2011
For almost 30 years, real estate investment strategist, Rick Otton, has been reinventing the way property is purchased. Today's uncertain economic climate has, Otton believes, created unprecedented opportunities for those who embrace his strategies. The details are now revealed in his free download report '4 Easy Wasy to Earn Up To £100,000 This Year Investing in Real Estate'.
Current Real Estate Climate
Because Mr Otton's strategies were initially developed in one of the most challenging periods in recent economic history - the US Savings & Loans crisis of the 1980s - it is hardly surprising that parallels are being drawn with the current worldwide financial climate.
"There is no doubt that the UK property market is falling, and there is a growing number of property owners who now have 'negative equity' in their homes. In effect, their mortgages exceed the value of their homes." explained Mr Otton.
"What this means is that if, for whatever reason, they are unable to meet their mortgage payments, even selling their properties won't relieve them of their debt" Otton continued. "By implementing rent to buy strategies, this pressure can be alleviated."
Mr Otton's free report '4 Easy Wasy to Earn Up To £100,000 This Year Investing in Real Estate' sheds light into a world of UK property investing that the major, traditional lenders would prefer people did not know about. His strategies are being employed successfully, in the current economic climate, not just in the UK, but in the USA, Australia and other countries around the world.
"I am showing people the UK property options that are available to them, right now." says Mr Otton. "And I am not talking about approaching the banks for help. Rather I am sharing a powerful purchase strategy that is applicable in up, down and flat markets."
Mr Otton's free report shows how to sell property, create a positive cash flow, and get on the first rung of the property ladder - without a hefty deposit or mortgage. It shows the property options that are created in a rent to buy situation, and why property owners like this solution.
The '4 Easy Wasy to Earn Up To £100,000 This Year Investing in Real Estate' free report is available for immediate download at http://bit.ly/nPPHQz
About Rick Otton
Rick Otton is an original pioneer of creative property strategies. He is founder and CEO of We Buy Houses, a leading property enterprise which operates in the property markets of the United Kingdom, New Zealand, USA and Australia.
In 1991 he uncovered an innovative strategy of buying and selling real estate and went on to amass a portfolio of 76 properties in his first twelve months of active investing.
Since 2001, Rick has taught over 30,000 students to buy, sell and trade residential property without banks, debt or risk. By employing these same strategies many of Rick's students have made over a million dollars a year in cash and equity, using little or none of their own money, year after year.
In 2008 Rick revealed his strategies in the United Kingdom and became the creator of 'Houses for a Pound'.
He has appeared in the following Australian TV programs: 2004 ABC documentary 'Reality Bites' and on Today Tonight, Insight and A Current Affair. In October 2007 Rick gave a way a house on national TV during 2 episodes of Channel 9's Hot Property.
Rick Otton has also been featured in Your Property Network, Australian Property Investor, Lifestyle Trader Magazines and in the books: The Secrets of Property Millionaires Exposed!, Ideas: Original Perspectives On Life and Business From Leading Thinkers, Think and Grow Rich in Property, Insider Property Secret.
Download the free report now at http://bit.ly/nPPHQz
###