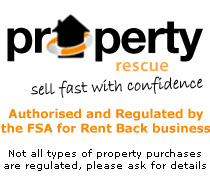 High Inflation with increasing high food and fuel prices, means 2013 economic improvements look unlikely
(PRWEB UK) 19 December 2012
Property Rescue today announced that mortgage lending is unlikely to see any dramatic growth in the UK over the next two months, following the release of data from the Council of Mortgage Lenders (CML).
Whilst the organisation's figures showed modest 4% year on year growth in October 2012, Property Rescue believe this increase cannot be maintained.
Danny Nieberg, director at Property Rescue, commented on the figures: "Year on year gross mortgage lending in October was up on 2011 totalling £13 billion but at Property Rescue we don't think this is the sign of continued improvement.
Whilst the lenders claim there has been improvement in the availability of mortgages, in reality their lending criteria is so restrictive that the vast majority of would-be applicants are declined. As a result house purchase demand continues to be flat."
Mortgage lending in October 2012
Throughout October, the CML said gross mortgage lending to house buyers had reached just shy of £13 billion, a four percent increase compared to 12 months earlier... This helped to wipe out the drop in mortgages approved throughout September but was a rise from a low base, with only 28,000 mortgages approved in September.
Part of the reason for slow growth throughout the year has been upward pressure on mortgage rates as well as the volume of remortgage deals having been relatively subdued throughout the majority of 2012.
Despite the fact NewBuy and FirstBuy home buyer schemes were launched in March, these seem to have had little impact on the overall affordability of mortgages, with no great improvement in the number approved.
Why Mortgage Lending levels are unlikely to continue
One possible reason for the increased lending is October could be the rise in the health of the British economy and the announcement that Britain is out of recession with the economy expanding by 1 percent.
September's drop in the rate of inflation to 2.2 percent could also have been a driver for more confidence in the housing market, however, this isn't looking so positive for the next 6 months. October's rate of inflation has risen to 2.7 percent and combined with increasing high food and fuel prices any further economic improvement is unlikely to occur until the second half of 2013.
All in all, this is unlikely to result in quick house sales and will continue to make those looking to sell their home a painful drawn-out process.
About Property Rescue
Property Rescue can help homeowners find a fast house sale that is guaranteed to proceed to completion. As a property investment company, they are residential home buyers, buying properties from all over the UK, including London and the South East. To sell your home fast or discuss your options email on: sales(at)propertyrescue(dot)co(dot)uk or call on 0800 1313 999
For further information, please visit Property Rescue at http://www.propertyrescue.co.uk