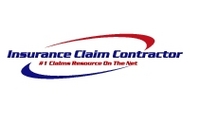 Our goal is to make the claim process simpler for the insured, by connecting them with qualified professionals. The property owners are responding positively regarding this new resource
Plantsville, CT (Vocus) July 28, 2009
Last month, Insurance Claim Contractor Group implemented a new division to their already booming online marketing site for insurance claim vendors. The new division, LocalPropertyDamageAppraisers.Com, connects the insured with appraisal companies throughout the US. In its' first three weeks online, more than a dozen appraisals requests were submitted for auto damage appraisals, property damage appraisals and mobile home damage appraisals, in cities throughout the US.
"Our goal is to make the claim process simpler for the insured, by connecting them with qualified professionals. The property owners are responding positively regarding this new resource," says Tom Birmingham, co-founder.
This new division of Insurance Claim Contractor Group LLC, is accepting partnerships to its growing network of property damage appraisal companies. InsuranceClaimContractor.Com also provides online insurance claim referrals through its' division, PostInsuranceClaim.Com. Property owners may submit their claim project through an online form and immediately get connected to insurance vendors specializing in their specific claim project.
"Despite marketing budgets having been cut during this recession, our business continues to grow. We simply give our customers what they need, which is a solid online presence. There is so much competition on the web, that business need to be creative these days. It is no longer about having just a website. Insurance vendors need to have online visibility as it pertains to the customers seeking their services in their local area. We do just that," adds Tom Birmingham, co-founder.
Some of the newest Sponsors to InsuranceClaimContractor.Com include:
-Eden Builders, Inc. - A Commercial General Contractor serving Minnesota's insurance claim needs in design/build, interior renovations, building additions/expansions and new construction. Based out of Roseville, MN, Eden Builders Inc. designs and develops with the client in mind.
-AAB Services, Inc. - A Property Damage Appraiser servicing New York and New Jersey, consists of seasoned licensed adjusters, appraisers and investigators with extensive backgrounds in their respective specialty areas. Their services include auto appraisals, property damage appraisal, truck and heavy equipment damage appraisals, as well as private investigator services.
-Puroclean of South Miami, Inc. - Provides Emergency Mitigation Services in South Florida, with over 20 years experience. Puroclean of South Miami, Inc. specializes in disasters due to fire, smoke, water, and vandalism, restoring the property quickly and with maximum cost efficiency.
About Insurance Claim Contractor Group:
Insurance Claim Contractor Group LLC offers many online marketing services to enhance insurance claim vendors online visibility and drive traffic to their businesses. Some of Insurance Claim Contractor Group's services include, but not limited to:

National Online Directory Listing Service
Lead Generation Service (PostInsuranceClaim.Com)
Website Design & Development Services
Search Engine Optimization Services
Search Engine Marketing Services
Banner Advertising
Interactive Marketing
Podcasting Services
Newsletter & Collateral Development
Email Marketing Services
Property Damage Appraisal Services (LocalPropertyDamageAppraisers.Com)
###